Toyota Recalling More Than 90,000 Vehicles in Japan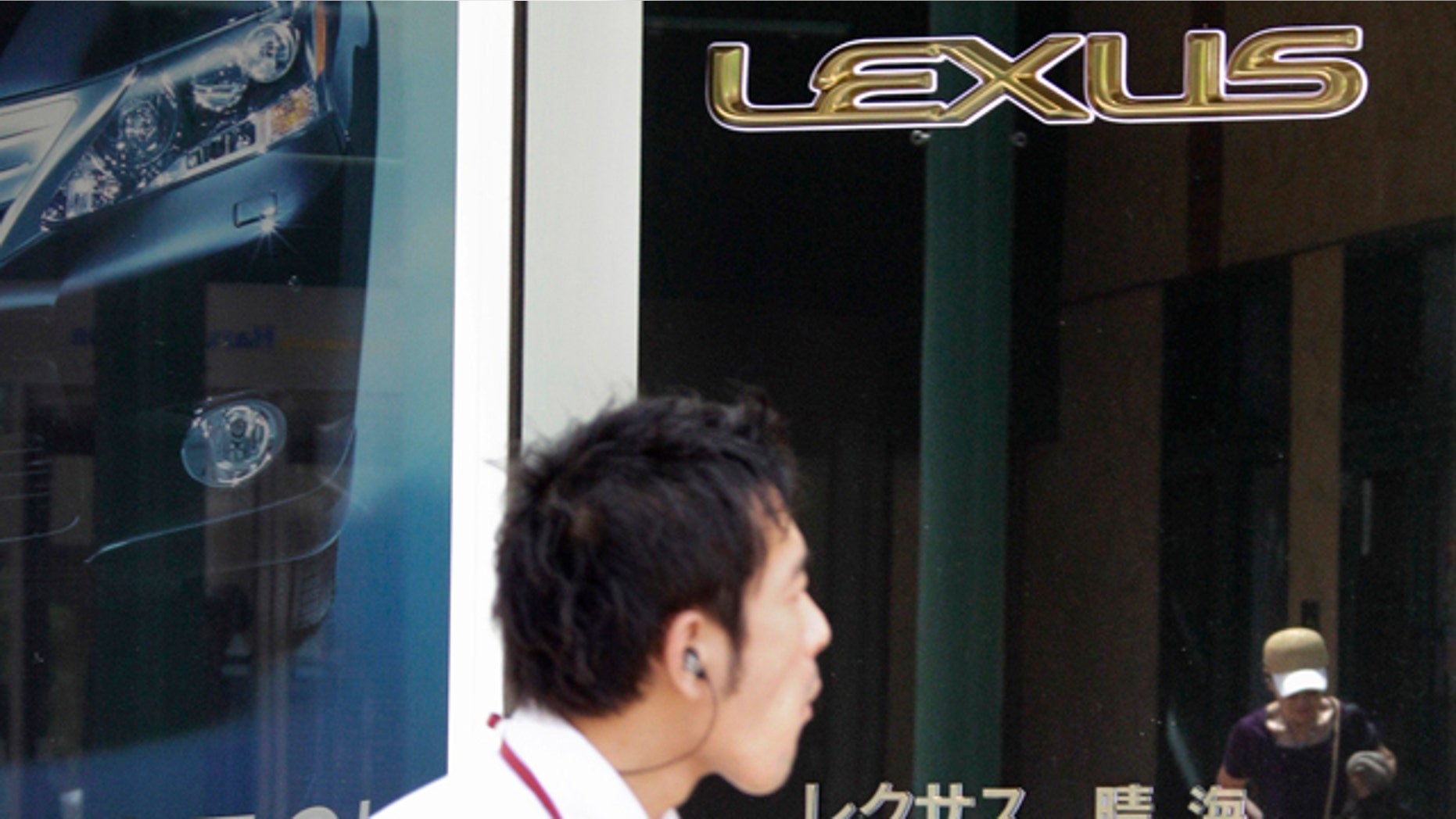 TOKYO -- Toyota on Monday began recalling more than 90,000 luxury Lexus and Crown vehicles in Japan as part of a global recall over defective engines -- the latest setback for the automaker beset with quality problems.
On Friday, Toyota Motor Corp. said it would recall a total of 270,000 Lexus and Crown vehicles worldwide to fix flaws in the valve springs, a crucial engine component, that could make the automobile stall while in motion. That includes 138,000 vehicles in the U.S., 91,903 in Japan, 15,000 in Europe, 10,000 in the Middle East, 6,000 in China, 4,000 in Canada, and 8,000 in other regions.
"We apologize for inconveniencing our customers. We hope to fix the problem soon," Toyota spokesman Paul Nolasco said in a statement.
No accidents or injuries have been reported because of the defect. About 220 complaints have been reported. Toyota said it is replacing the valve spring in the recalled vehicles, produced between July 2005 and August 2008 -- Lexus models GS350, GS450h, GS460, IS350, LS460, LS600h, LS600hL and Crown models. Vehicles from the 2009 and 2010 model years are not affected.
The quality problem affecting top-of-the-line products comes as Toyota struggles to move on from massive global recalls that started in October. It already has recalled more than 8.5 million vehicles for various problems, including sticking gas pedals, braking software glitches and defective floor mats.
The world's top automaker was fined a record $16.4 million in the United States for responding too slowly when the recall crisis erupted.
The latest woes come on top of a recall last week for 17,000 Lexus hybrids after testing showed fuel can spill during a rear-end crash. Analysts say the latest recalls do little to instill consumer confidence after Toyota President Akio Toyoda, facing shareholders last month, vowed to improve vehicle quality inspections.
"It is not doing a good job in communicating a message about what exactly it is doing to beef up quality checks," said Shotaro Noguchi, auto analyst with Nomura Securities Co. in Tokyo. "So it is hard for people to believe Toyota is taking the customer's view as it is promising to do."
Toyota faces more than 200 lawsuits in the U.S. tied to accidents involving defective automobiles, the lower resale value of Toyota vehicles, and a drop in its stock value. The company's overall sales have been hurting this year following its safety-related recalls. Toyota has been trying to boost U.S. sales with deep promotions, including zero-percent financing and free maintenance.
The Tokyo market reacted with calm to Toyota's recall news. Toyota shares gained 0.5 percent to finish at 3,035 yen.