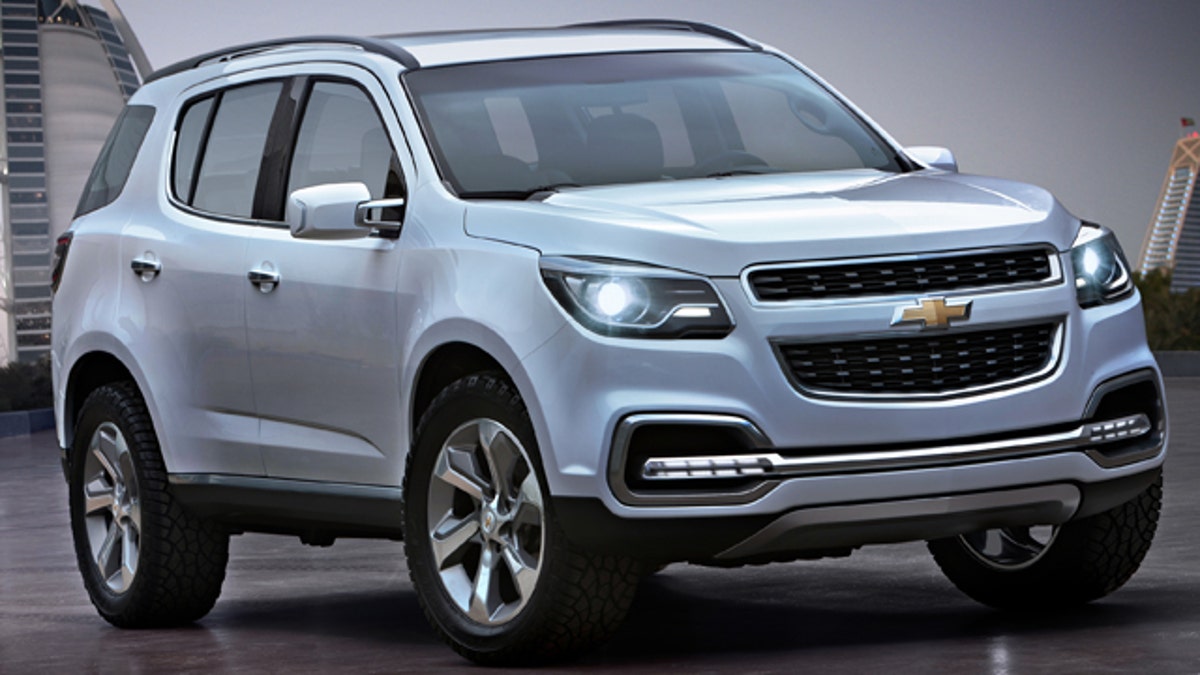 The Chevrolet TrailBlazer has returned…to the Middle East?
An all-new version of the midsize SUV made its debut at the Dubai International Motor Show this week. It goes on sale first in Thailand in 2012, then other countries around the world including the Middle East where this type of vehicle is popular, but not the United States.
Read: GM Plots Revenge of the Midsize Truck
Based on the also-new Chevrolet Colorado pickup truck, the body-on-frame SUV promises better towing and off-road capabilities than the crossover utility vehicles of similar size that Americans have embraced in recent years. Its heavily sculpted bodywork has a rugged look that carries strong Chevrolet styling cues, and it is launching with a fuel-efficient 2.8-liter turbodiesel engine.
Inside is a modern interior featuring three rows of seating with fold-flat capability in the rear and an available dual-screen entertainments system for back seat passengers.
Read: Return of the Ford Bronco
Although Chevrolet says that it has no plans to offer the TrailBlazer in the United States -- where it would give the company a true off-road competitor to the Jeep Grand Cherokee – it said the same thing about the Colorado before announcing that it would build and sell it here in 2013. The automaker also chose the 100th anniversary celebration in Detroit to announce the new TrailBlazer, seen by many as a move to gauge interest in the vehicle, which would likely slot between the Equinox and Traverse in the Chevy's lineup.