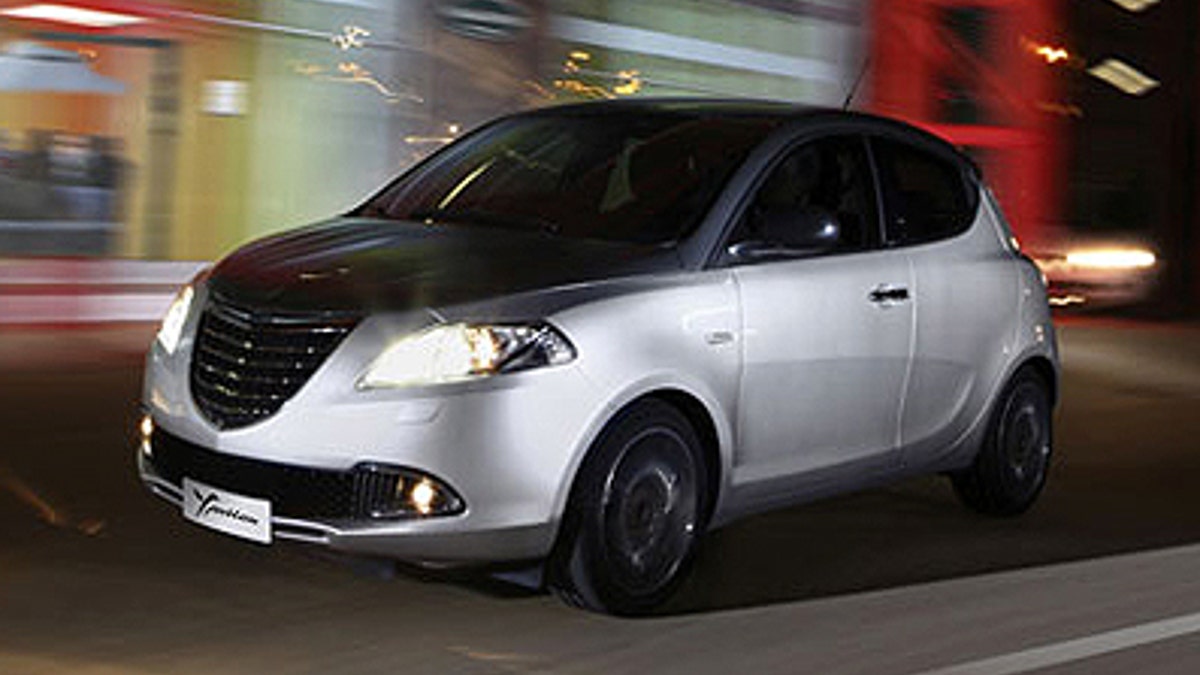 Chrysler's latest subcompact is s a stylish, fuel-efficient five-door powered by a two-cylinder engine that delivers 45 mpg combined and costs $20,000…but you can't buy it in the United States.
The Ypsilon is built by Fiat's Lancia division and rebadged as a Chrysler for sale in the United Kingdom and Ireland. It offers luxury accoutrements including leather seating, a panoramic sunroof and centrally-positioned digital gauges in a package that's aimed at the urban driver.
It can even parallel park itself.
Two four-cylinder versions are also available and start at $17,000, but the inline-2 is more powerful than either of them. With just 63 hp, power is relative, but a turbocharger gives the little mill a healthy 107 lb-feet of torque and reportedly lively performance around town.
Click here for more from FoxNews.com Autos
The Ypsilon joins a growing trend in luxed-out superminis that includes cars such as the $52,000 Rolls-Royce-inspired Mini Goodwood and $49,000 Aston Martin Cygnet, a Toyota iQ in disguise.
In the afterglow of its rescue by Fiat, Chrysler considered bringing the Ypsilon to America, but has reportedly given up plans to introduce even a compact car in the United States, let alone something in this tiny-in-size, but increasingly popular segment.
FoxNews.com Autos is on Twitter. Follow us@foxcarreport
However, all hope is not lost for those looking for a little Italian to slip in the garage. That's because under the chic body of the Ypsilon lies the same platform that underpins the Fiat 500, already available at a dealer near you. Sure, it's only got two doors and isn't sold with the nifty two-cylinder engine in the New World, but its four-cylinder has even more oomph and the base price is only $16,000.
And if you can wait a year or so, a five-door version is supposedly on the way. Then again, that's what they said about the Ypsilon.