President Trump's new limousine looks almost ready for the road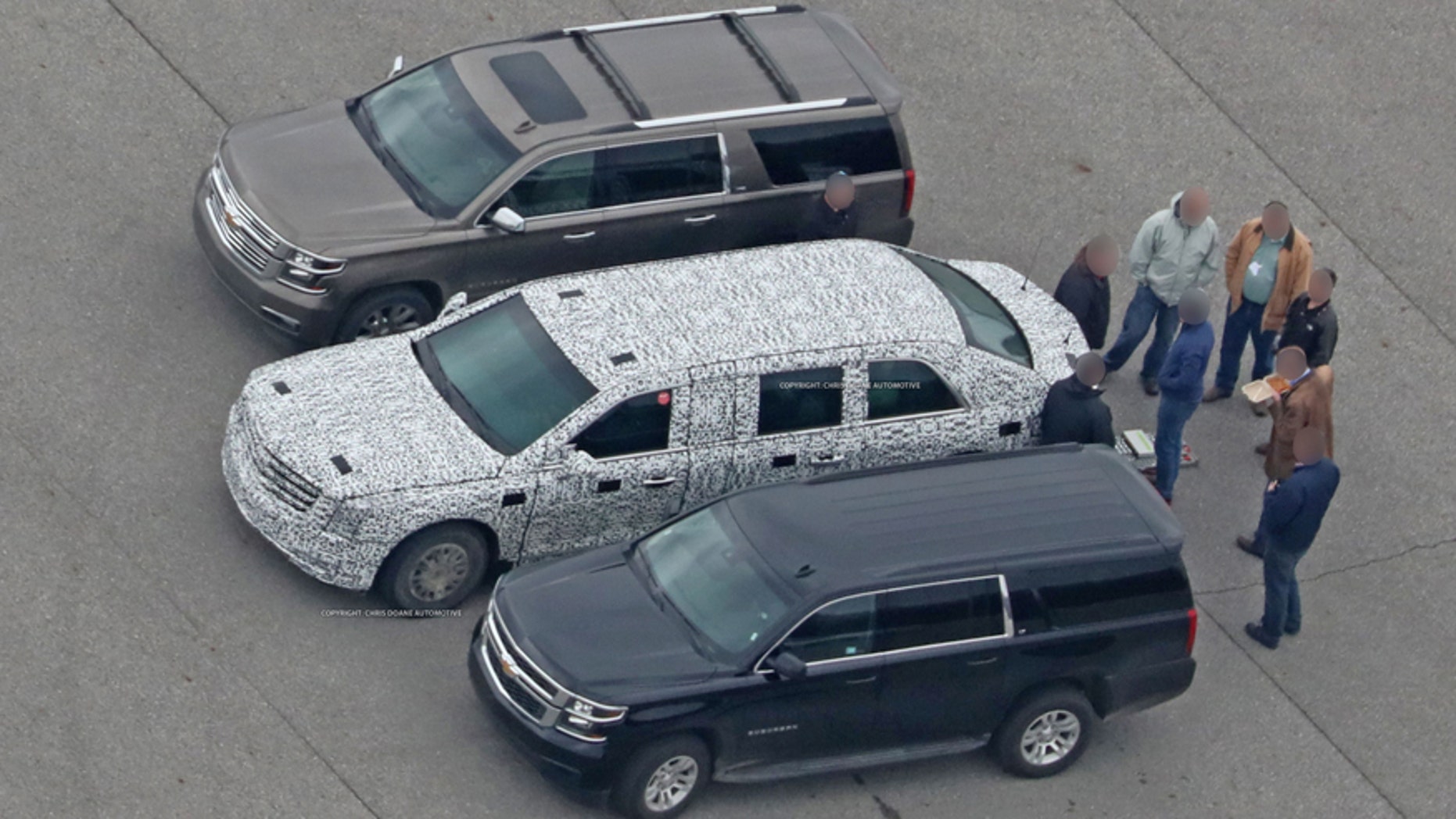 President Trump's new car is going to be huge.
A camouflaged prototype of the next-generation presidential limousine has been spotted undergoing last-minute testing by General Motors ahead of its imminent delivery to 1600 Pennsylvania Avenue.
The large sedan-style vehicle makes the Chevrolet Suburban SUVs parked next to it look like compact cars. That's because it's believed to be built on a medium or heavy duty truck chassis, although its details are shrouded in top secrecy.
The design of its front and rear ends closely apes that of Cadillac's current sedan lineup, while the exposed chrome trim on the door handles and around the windows is a tip-off that it is nearly ready for the road.
FOR MORE AUTO NEWS FOLLOW FOX NEWS LEISURE ON FACEBOOK
Like the current state car – known as "The Beast" – the vehicle should be heavily armed against ballistic, IED and chemical weapons attacks, and also fitted with an advanced communications suite and emergency medical equipment.
It's unknown what type of engine is under the hood, but an oversized rectangular fuel filler door suggests that it could be a diesel, since it is large enough to house inputs for the primary fuel and an emissions-reducing diesel exhaust fluid. (Then again, there could be an electrical input or a Mr. Fusion under there.)
While the limousine was widely expected to debut on Inauguration Day, the $15.8 million program to develop and build an unspecified number of the vehicles has a completion date of 3/30/2017, so it should be picking up the president for his first ride soon.
----------
CADILLAC'S VISIONARY SEDAN: