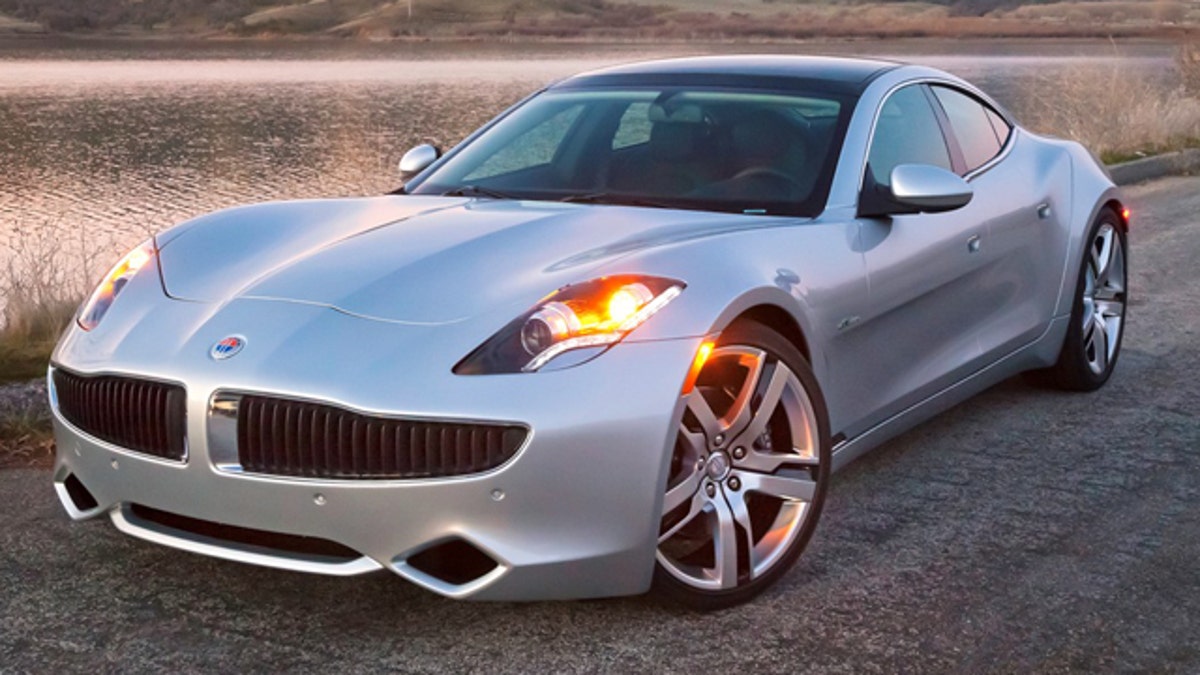 When it was first unveiled at the 2008 Detroit Auto Show, the Fisker Karma sounded like a dream: a drop-dead gorgeous plug-in hybrid sports sedan that could get the equivalent of 100 mpg and travel 50 miles without using any gasoline.
Time to wake up.
The EPA has finally tested the $96,895 Karma and the results are in. According to Fisker, the government agency has determined that the Karma gets the equivalent of 52 miles per gallon (mpge) in all-electric mode and has a range of 32 miles before its General Motors supplied turbocharged 2.0-liter four-cylinder engine needs to kick in to generate electricity.
For comparison, the similar in operation, but less powerful Chevrolet Volt is rated at 94 mpge with a range of 35 miles per charge. Fisker has not yet revealed the combined gas-electric fuel economy of the car, but according to GreenCarReports, when the battery charge is depleted, and the Karma is powered primarily by its internal combustion engine, the fuel economy drops to 20 mpg, about the same as a Ford Explorer.
In pure electric mode the Karma's electric motors generate 235 hp, but when the 22.6 kWh battery pack is charged and the gasoline engine is running the combined output rises to 403 hp, increasing performance to a level more in line with the type of conventional luxury sedans customers will be cross shopping against it. A solar panel on the roof is said to generate enough electricity to add up to 5 miles per week of range.
Fisker designed and engineered the Karma in the United States, but it is built in Finland by automotive supplier Valmet. The company expects to sell about 15,000 per year worldwide. The first Karma was ceremoniously delivered to company chairman Ray Lane back in July, and Leonardo DiCaprio has been seen driving around in one, but official sales didn't begin until after the EPA certification was finalized this week.
The Karma was developed with help from a $529 million loan from the Department of Energy, most of which is going toward the development of a less expensive, higher volume model line known as the "Nina" which will be built at a former GM plant in Delaware starting next year.
A station wagon version of the Karma called the Surf was revealed at the Frankfurt Motor Show in September and is set to go on sale in late 2012. A two-door hardtop convertible called the Sunset was shown at the 2009 Los Angeles auto show and was supposed to be the second model in the lineup, but the company has yet to say when or if it will be available.