US hits Al Qaeda-affiliated group in Somalia in new drone strikes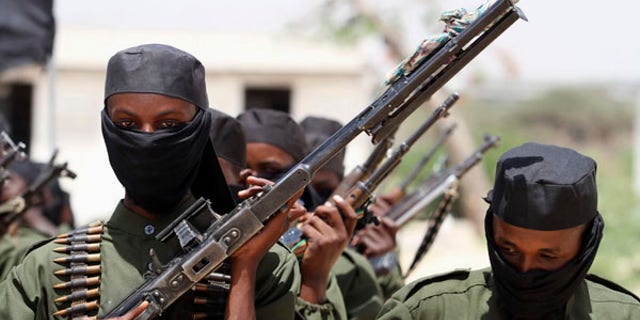 The U.S. military carried out another round of drone strikes in Somalia Wednesday.
A trio of drone strikes hit the Al Qaeda-affiliated al-Shabaab terror group killed six militants, U.S. Africa Command announced.
The strikes took place 160 miles south of the capital, Mogadishu. They came after two separate drones strikes last week.
Hundreds of U.S. soldiers have returned to Somalia for the first time since the "Black Hawk Down" incident in the early 1990s.
In March, President Trump gave the military the go-ahead to conduct offensive drone strikes in Somalia.
The U.S. military is currently conducting airstrikes in five countries: Somalia, Syria, Afghanistan, Iraq and Yemen.