Turkey renews OK for military operations in Syria, Iraq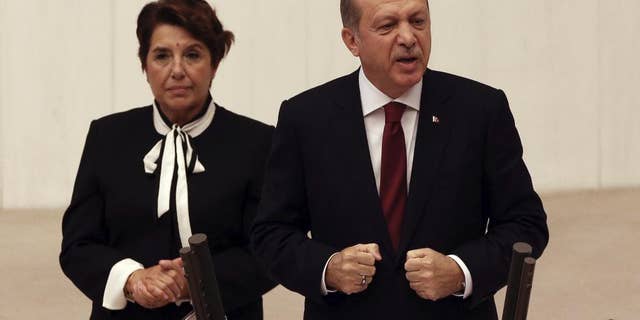 NEWYou can now listen to Fox News articles!
ISTANBUL – Turkey's state-run news agency says parliament has extended by another year a motion allowing cross-border military operations into Syria and Iraq against Kurdish militants and the Islamic State group.
The resolution, first passed in 2014, was renewed on Saturday, the first and only item on the parliament's agenda on the first day of the new legislative year. The state-run Anadolu Agency says it will remain in force until October 30, 2017.
The pro-Kurdish People's Democracy Party voted against the bill, while the other three parties in parliament approved it.
Turkey sent troops and tanks into Syria in August to help Syrian opposition rebels re-take Islamic State group strongholds near the border and curb the advance of Syrian Kurdish militia, which are affiliated with Turkey's outlawed Kurdish rebels.