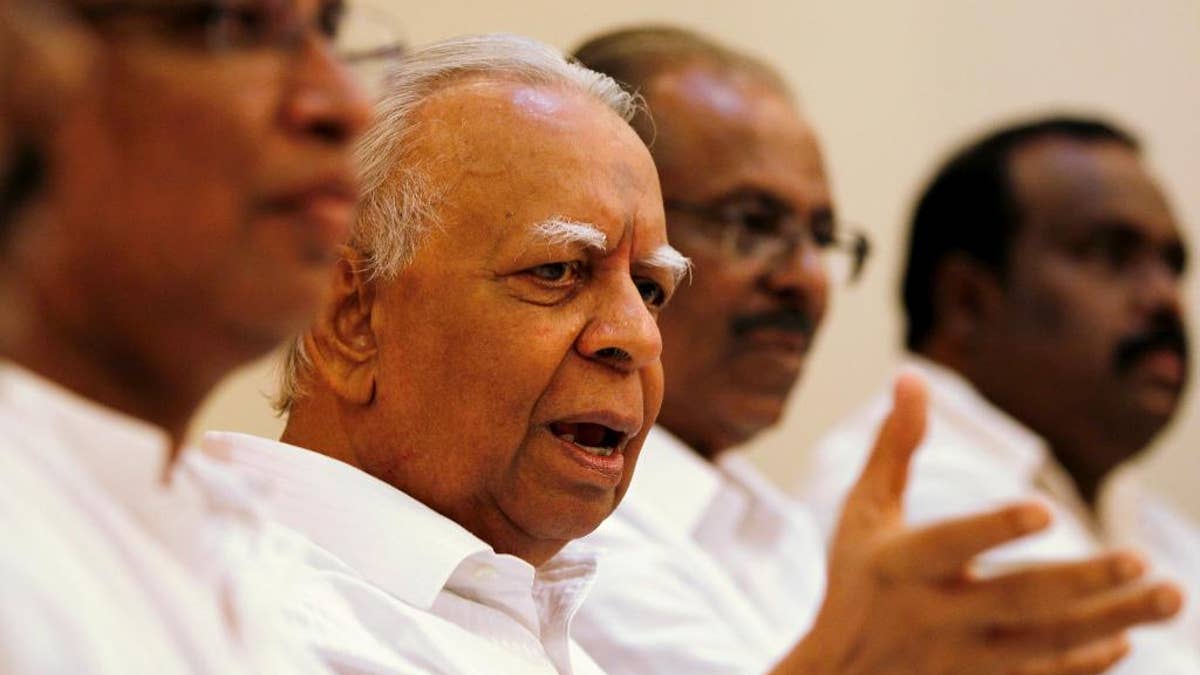 COLOMBO, Sri Lanka – Sri Lanka's main ethnic Tamil political party says it will support an opposition candidate in January's presidential election, the latest blow to Mahinda Rajapaksa's bid for another term in office.
Tamil National Alliance leader Rajavarothayam Sampanthan said Tuesday that his party will back Maithripala Sirisena, who defected from the Rajapaksa government last month, because it believes Rajapaksa failed to heal the island's long-standing ethnic conflict despite ending 25 years of civil war in 2009.
Rajapaksa led a military campaign to defeat the Tamil Tiger rebels, ending a long campaign for an independent state by Sri Lanka's ethnic minority Tamils. However, he is accused of reneging on promises to share power with the Tamil-majority north and multiethnic east, and falling behind on rehabilitation efforts for war-affected Tamils.