Serbia government faces criticism over gay pride ban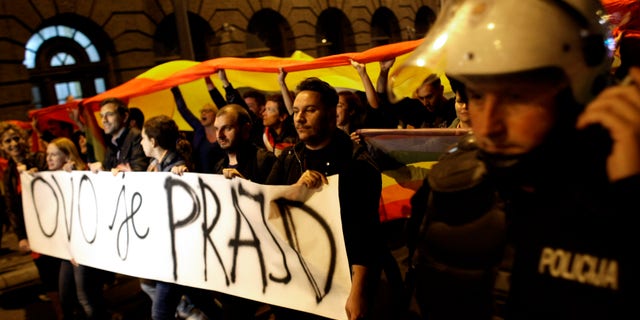 BELGRADE, Serbia – European Union officials have criticized the Serbian government's decision to ban a gay pride march for the third consecutive year because of threats from right-wing groups.
EU's Enlargement Commissioner Stefan Fule described the move Saturday as a "missed opportunity to show respect for fundamental rights" at a time when Serbia seeks to open entry talks with the bloc.
EU envoy for Serbia Jelko Kacin says it was the "wrong decision at a wrong time."
Serbia's authorities have expressed fear that the event Saturday could lead to a repeat of violence from 2010, when a pride celebration erupted in daylong clashes between police and extremists.
Serbia's deputy prime minister Aleksandar Vucic says the ban was "in the interest of the citizens." He insists that "hooligans have not defeated the state."