Saudi VIP$ use wealth, diplomatic immunity to run amok in the US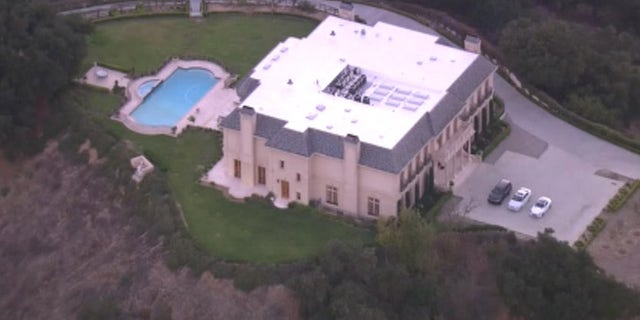 The Saudi Arabian prince arrested last week for allegedly sexually assaulting a woman at the Beverly Hills mansion he was renting is just the latest rich and well-connected Kingdom VIP accused of running amok in America – and around the world.
Majed Abdulaziz al-Saud was arrested Sept. 23 and charged with sodomy, battery and false imprisonment before being freed on $300,000 bail. The alleged attack, revealed after a passerby saw the bleeding victim scaling a wall to escape the $37 million mansion, is one of several similar cases involving suspects with ties to the Saudi royal family. Detectives also are looking into reports of al-Saud attacking four other people on the rented property, a spokeswoman for the Los Angeles Police Department told FoxNews.com, but she would not confirm other media reports he similarly attacked all five victims on the same day.
"There is no doubt there are instances of diplomats behaving badly and the more repressive and dictatorial the government is, the more they feel like they can get away with that type of reprehensible behavior," said Brett Schaefer, fellow at the Washington, D.C.-based Heritage Foundation covering the United Nations and State Department. "And often, it's because, in the case of the Saudis, for example, they have a personal relationship with the person who rules the country and they feel that gives them quite a bit of discretion and that, unfortunately, is true."
Three women who worked for Al-Saud filed a civil lawsuit on Sept. 25 in Los Angeles Superior Court claiming he falsely imprisoned, sexually harassed and intentionally inflicted emotional distress on them over a two-day period beginning Sept. 21, causing severe physical injury and emotional harm. Al-Saud's attorney did not respond to Foxnews.com's request for comment.
The Saudi Arabian Embassy has not commented on the case.
" ... in the case of the Saudis, for example, they have a personal relationship with the person who rules the country and they feel that gives them quite a bit of discretion and that, unfortunately, is true."
Recent cases of well-connected Saudis behaving badly in the U.S. include a 27-year-old who claimed close ties to the House of Saud arrested earlier this year for the alleged rape of a woman in his Utah apartment; a Saudi princess accused in 2013 of human trafficking; and a ring of some 30 Saudi students charged with forging grades at a Montana college in 2012.
In addition, a prince from nearby Qatar was accused earlier this month of racing through the streets of Beverly Hills in a Ferrari at speeds topping 100 mph.
[youtube v=m93kPH7grkk]
In many cases, the suspects have invoked diplomatic immunity, a special status that bars host countries from arresting protected individuals in certain situations. In cases where diplomatic immunity was either not invoked or found not to imply, the suspects' governments appear to have facilitated their flight from justice.
Although the prince involved in the latest LA case claimed diplomatic immunity, neither he nor the Qatari prince, Sheikh Khalid bin Hamad al Thani, appear to actually have the privilege. But their powerful connections and deep pockets can still help them get away with crime. Abdulaziz al-Saud faces up to eight years in prison, and is due in court on Oct. 19. But like the Qatari prince, who left the country before he could be questioned, he may try to go home rather than face justice.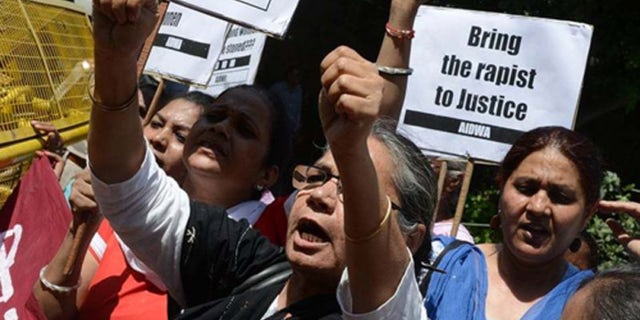 That's what happened in the case of Monsour Alshammari, who was nabbed at the Mexican border after police in Orem, Utah, warned federal agents to be on the lookout for him after he posted $100,000 bail. He is now back in Utah, serving a sentence of one year, Fox13 Salt Lake City reported.
In another case in Los Angeles, Meshael Alayban, one of six wives of a Saudi prince, was charged with human trafficking after a Kenyan woman told authorities she and others were forced to work as maids at subsistence wages. The charges were dropped by the prosecutor, but not before the Saudi Consulate posted Alayban's $5 million bail.
A group of Saudi students caught in a cheating scandal at Montana Tech faced arrest, but Saudi diplomats intervened and "issued travel tickets to those students... to return to the kingdom so they don't face jail or deportation by the American authorities," according to a cache of secret memos released by WikiLeaks.
While Saudi Arabia's justice system is infamous for punishments that include beheadings, public executions and lashings, the Kingdom's rich and powerful are accustomed to breaking the law with impunity, according to Evan Mackintosh, a former Canadian diplomat who served in Saudi Arabia.
"In Saudi Arabia, the wealthy, powerful, and well-connected rarely face justice," Mackintosh wrote in FirstPost.com.
As a result, say critics, they thumb their nose at the laws of host nations, including, but not limited to, the U.S. In a scandal currently engulfing India, a top official at the Saudi Embassy in New Delhi accused of raping a woman from Nepal and her daughter claimed diplomatic immunity and fled the country. The victims, who worked as maids in the home of Majed Hassan Ashoor, said they were repeatedly raped by several Saudis.
"There were days when seven to eight men -- all from Saudi Arabia -- would take turns in raping us," the victims said, according to local reports.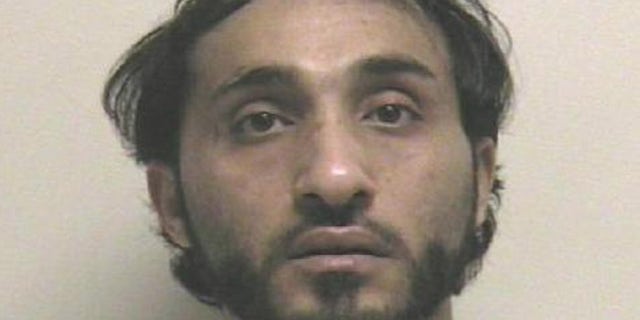 Even when they face prison time for crimes beyond the reach of diplomatic immunity, justice can often be elusive, too. Saudi Prince Saud bin Abdulaziz bin Nasir al-Saud was freed last year from a London prison after serving just three years of a life sentence for murdering his manservant at a London hotel in a sexually motivated attack.
"What needs to happen is the State Department needs to be far more aggressive and assertive in these instances. They either need to take the person back or waive diplomatic immunity," Schaefer said. "Our State Department has a history of being very accommodating; that is, unfortunately, a historical reality."
There are some 128,000 diplomats, consular officers, and staff members of international organizations in the U.S., but only about 20,000 of them have the highest level of diplomatic immunity, preventing law enforcement from handcuffing, arresting, detaining or prosecuting them or searching or seizing their property, unless immunity is waived by their country.
One of the most notorious examples of dignitaries relying on diplomatic immunity to protect them -- at least financially -- was in 1996, when United Nations diplomats based in New York racked up 143,508 unpaid parking tickets totaling $15.8 million.
Diplomats have also unsuccessfully tried to use their diplomatic immunity to escape fines and regulations related to their pets, paying rent, as well as divorce proceedings and settlements.