Pope Francis Shortens Meetings And Cancels Outings Amid Health Concerns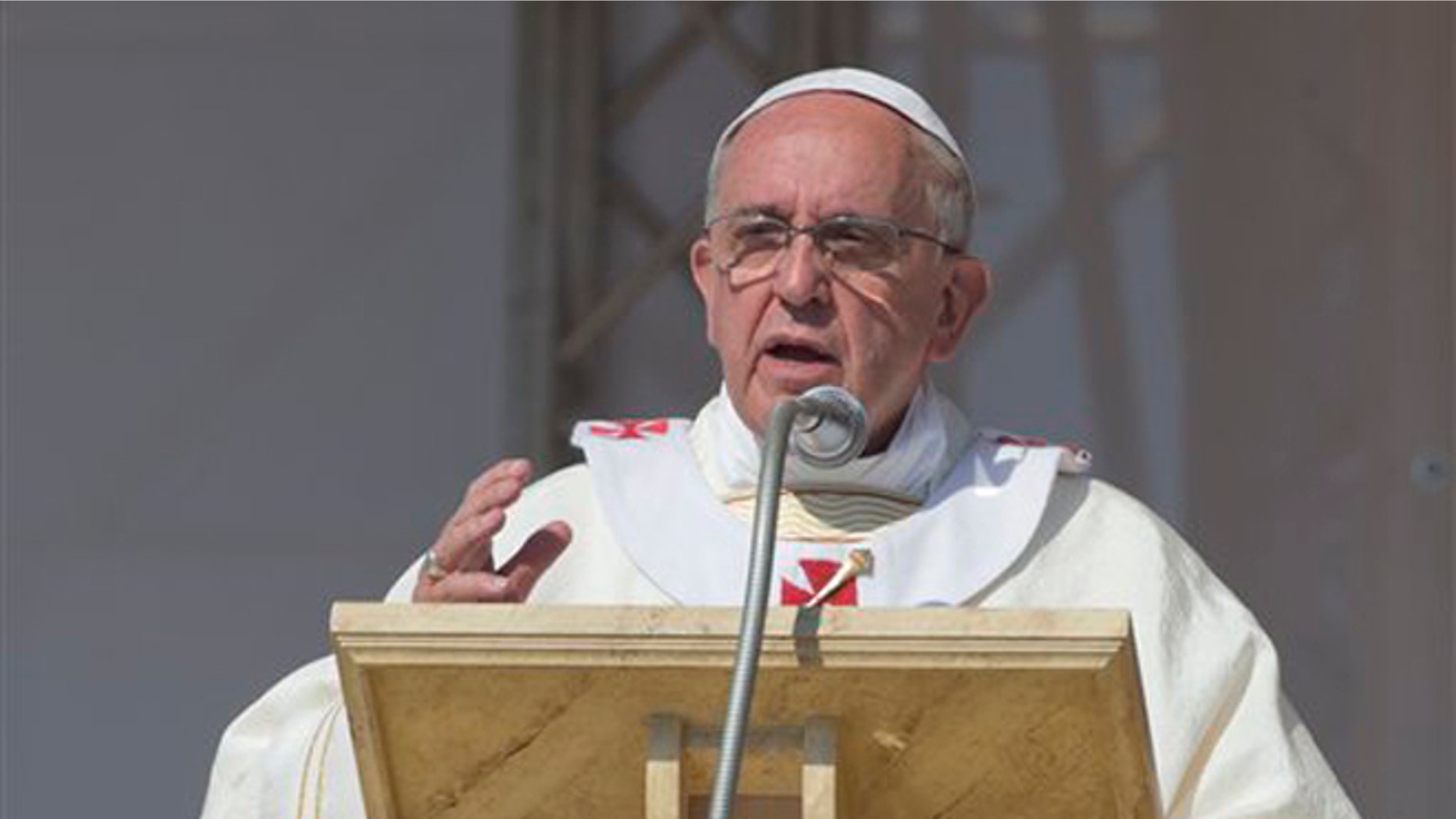 Pope Francis kept Saturday appointments, though he scaled back the time devoted to some of them, after a few weeks of cancellations that have raised concerns about his health.
The 77-year-old Francis seemed tired but smiled frequently during a shorter-than-usual, 10-minute private audience Saturday with the president of Madagascar. But the pope delivered a speech without problem to a visiting Orthodox delegation, and he had two other meetings with Vatican cardinals.
At the last minute, Francis skipped a visit Friday to a Rome hospital, the third time this month he has canceled or scaled back an event due to fatigue or illness.
Francis had been due to visit the Gemelli hospital to celebrate a Mass there Friday afternoon. But nearly an hour after he was due to arrive, the Vatican issued a statement saying he was canceling the trip due to an "unexpected indisposition."
The Vatican added that there were no concerns for his health.
The Argentine-born pontiff has only one full lung and suffers from a bad back that can make walking painful. Earlier this month, he skipped two days of audiences due to a stomach bug, then decided not to walk a mile-long procession last week to rest up for a grueling trip to southern Italy.
He held up remarkably well during the hot, 12-hour trip to Calabria, even getting out of his car along the road at one point to bless a sick young man who was wheeled up to his motorcade on a stretcher.
He has a major Mass on Sunday in St. Peter's Square.
The Vatican has insisted the pope isn't suffering from any major health issues, pointing to his busy schedule and plans for a whirlwind trip to South Korea in August.
Based on reporting by The Associated Press.
Follow us on twitter.com/foxnewslatino
Like us at facebook.com/foxnewslatino