Nazi machine gun found by Australia police during traffic stop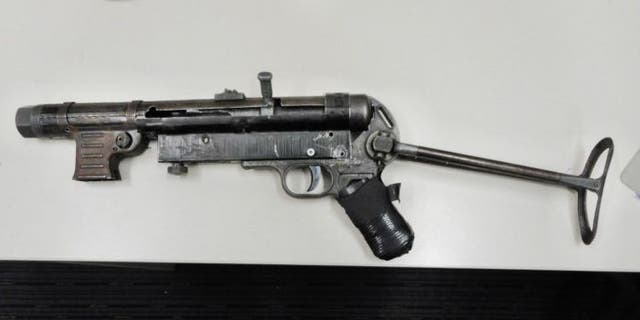 NEWYou can now listen to Fox News articles!
Police have arrested a 40-year-old man in Australia after they found a Nazi sub-machine gun and 60 rounds of ammunition in the car he was riding in during a traffic stop.
New South Wales police say they're performing a forensic exam in order to determine whether the weapon can be linked to other incidents, and the man is being denied bail on a prohibited weapons charge while they do so.
"It's a very robust weapon," Shane Casey, senior curator at the Australian War Memorial, tells ABC Australia. "Anyone who is interested in Germany army history or the second World War would recognize this weapon immediately." Australia's strict gun control laws require that all firearms be registered and that people who use them have a license to do so.
Just last week, the country initiated a national gun amnesty in response to growing terrorism threats and the flow of illicit firearms across its borders, reports the BBC.
Anyone found with prohibited weapons can face up to 14 years in prison or fines that exceed $200,000. In 1996, a similar amnesty went into effect in response to shootings in Port Arthur, Tasmania, that led to 35 deaths.
After destroying 650,000 firearms in that amnesty, the BBC notes that gun crimes dropped quickly.
Click for more from Newser.