Mexico AG takes over corruption probes of Veracruz governor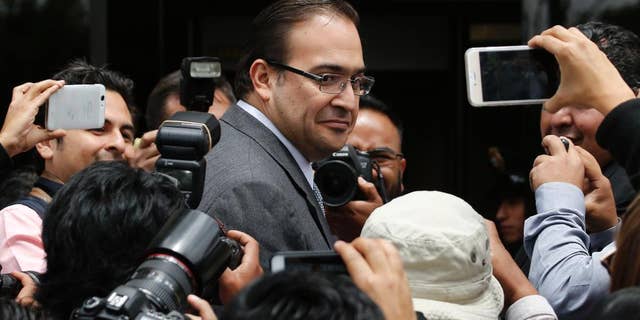 NEWYou can now listen to Fox News articles!
MEXICO CITY – Mexico's federal Attorney General's Office says it has taken over two corruption investigations involving the outgoing governor of Veracruz state.
Jose Guadalupe Medina Romero is head of the office's branch for investigating federal crimes. He said in comments published online by the Attorney General's Office late Wednesday that agents visited Veracruz prosecutors Monday to receive the investigation files.
The probes name Gov. Javier Duarte and others on suspicion of illegal enrichment, embezzlement and breach of duty.
Duarte is widely disliked in his state, which has been hit by drug violence, extortion by criminal gangs and the killings of at least 17 journalists during his administration.
Duarte's term ends later this year. In June, his and President Enrique Pena Nieto's Institutional Revolutionary Party lost the state governorship for the first time.