Lesotho's new leader inaugurated, promises new coalition government will be stable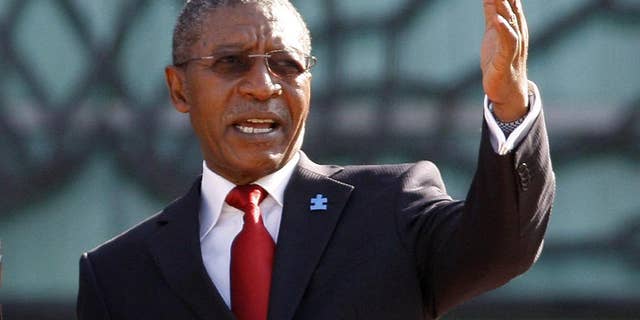 JOHANNESBURG – Lesotho has inaugurated a new prime minister, who came to power after forming a coalition government following a special election.
Prime Minister Pakalitha Mosisili was inaugurated on Tuesday in the capital Maseru. Mosisili came to power after his party, the Democratic Congress, formed a coalition with several smaller parties to secure a majority after the Feb. 28 election had no outright winner.
Lesotho held an election two years early after the collapse of a previous coalition government, led by former Prime Minister Thomas Thabane. Thabane fled to South Africa last year, alleging he was the target of a coup plot.
Mosisili returns to power in the southern African nation of about 2 million. He led Lesotho from 1998 to 2012, when he was removed by Thabane's coalition government.