Lebanese PM urges world help to cope with refugee influx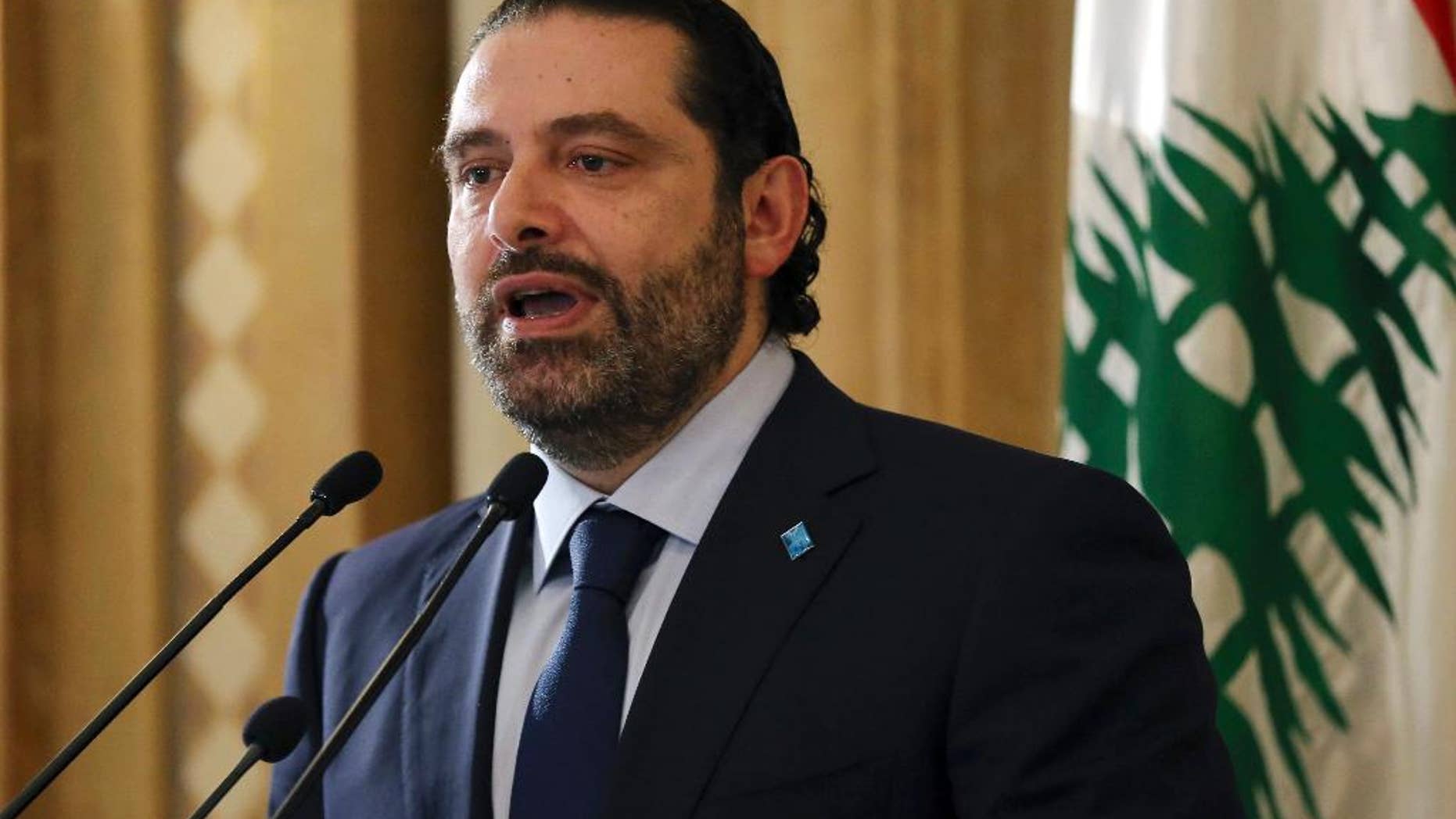 BEIRUT – Lebanon's prime minister is appealing to the international community to invest in the country's infrastructure and educational system to help alleviate the enormous burden of hosting more than a million Syrian refugees.
Speaking to a group of journalists ahead of the April 5 conference in Brussels on supporting the future of Syria, Hariri says Lebanon has reached breaking point.
He says he will present a comprehensive plan to deal with the burden of Syrian displacement in Brussels and ask for international support.
"The international community has to understand that Lebanon cannot pay the price of the unresolved conflict in Syria," he said Friday.
Lebanon has taken in some 1.2 million Syrian refugees — the equivalent of one-fourth of its own population.
"Today Lebanon is a big refugee camp," Hariri said.