Jewish WWII 'Avenger' Joseph Harmatz dead at 91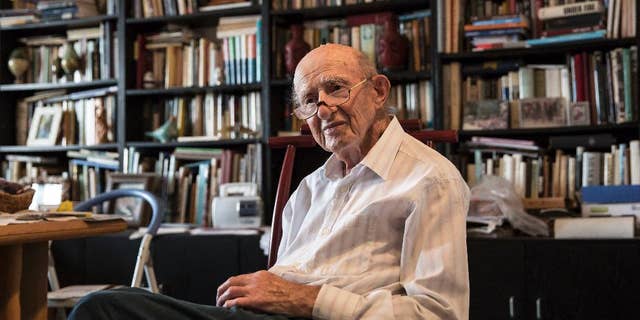 NEWYou can now listen to Fox News articles!
TEL AVIV, Israel – Holocaust survivor Joseph Harmatz, who led the most daring attempt by Jews to seek revenge against their former Nazi tormentors, has died. He was 91.
His son, Ronel Harmatz, confirmed the death Monday.
Harmatz was one of the few remaining Jewish "Avengers" who carried out a mass poisoning of former SS officers in an American prisoner-of-war camp in 1946 that sickened more than 2,200 Germans, but caused no known deaths. The message echoed into a rallying cry for the newborn state of Israel.
Harmatz, who lost most of his family in the Holocaust, spoke to The Associated Press shortly before his death and remained unapologetic for his actions.
After the war, Harmatz worked at the Jewish Agency and was director general of World ORT, a Jewish educational organization.