France's 'most wanted' spotted near Paris after helicopter prison escape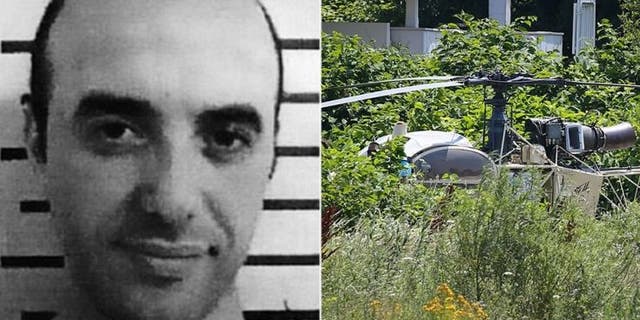 A notorious French criminal who escaped from prison by helicopter three weeks ago was spotted near Paris this week, a report said.
Redouine Faid, 46, considered France's most wanted man, was identified as one of two people in a car later found abandoned and containing six packets of plastic explosives, the Guardian reported.
Faid was serving a 25-year sentence for crimes including a 2010 attempted robbery in which a police officer, 26 year-old Aurelie Fouquet, was killed in a shootout, the report said.
The French media has dubbed Faid the Jailbird King, the BBC reported.
His accomplices reportedly hijacked a helicopter, took the pilot hostage, and used the chopper to help Faid escape the Reau prison outside Paris on July 1.
A special force of about 100 officers have since been searching for Faid, the Guardian reported.
The escape earlier this month was the second time Faid got out of a French prison. In 2013, he blasted his way out with explosives concealed in tissue packs before was arrested at a hotel six weeks later.
In the 1990s, Faid led a criminal gang involved in armed robbery of banks and armored vans transporting money. He was arrested in 1998 after three years on the run in Switzerland and Israel, according to the French media.
Fox News' Travis Fedschun contributed to this report.