Catholic Church alleges smear campaign against slain priests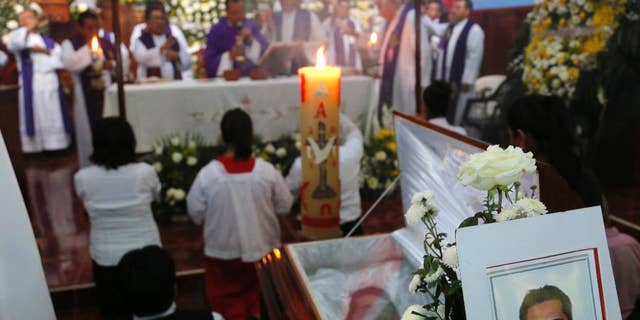 MEXICO CITY – Mexico's Roman Catholic Church is criticizing what it considers a campaign to smear three murdered priests by suggesting they were involved in questionable behavior.
The spokesman for the Catholic Archdiocese of Mexico City said Monday that reports by prosecutors and local media have sought to cover up authorities' inability to reign in drug cartels.
Two of the slain priests were killed in Veracruz state last week. On Sunday officials confirmed that another cleric had been shot to death in Michoacan state after being abducted.
Veracruz state prosecutors alleged that the first two priests had been drinking with their killers before they disappeared. Local media published a photo suggesting the third priest had been last seen with a young boy.