American pastor Saeed Abedini moved to safer ward in Iranian prison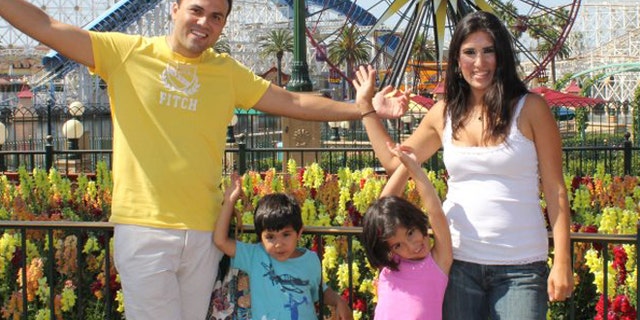 Saeed Abedini, an American citizen imprisoned in Iran for practicing his Christian faith, has been moved from a murderers' ward to one reserved for political prisoners, a slight improvement his supporters say is the first positive sign in his long and desperate legal battle.
Abedni, 33, a Christian pastor who lives in Idaho with his wife and two sons, has been held in the Rajai Shahr Prison in Karaj, Iran, which is known to house the country's most violent criminals. He has served one year of his eight-year prison sentence for practicing Christianity.
"Make no mistake, Pastor Saeed is still in the deadliest prison in Iran facing deteriorating medical conditions," the American Center for Law and Justice said in an online posting. The report pointed out that he has received better meals and the move also marks the first time in weeks that his family was able to visit him. However, it appears some of the recreational facility in the political ward have been closed since Abedni's arrival, the report said.
[pullquote]
Abedni's family told the ACLJ that his health is deteriorating, he suffers serious abdominal pain and an Iranian doctor said he requires surgery. He reportedly suffered internal injuries from previous beatings while in captivity.
"There is a glimmer of comfort to know that my husband has been transferred out of the murderers' ward, but my heart aches to know the pain he continually suffers and that his injuries necessitate surgery," Naghmeh Abedini, his wife, said in a statement on the website.
President Obama called for the pastor's release in his phone call to Iran's new president, Hasan Rouhani, in September.
There has been wide bipartisan support for him in the Senate and Congress, with lawmakers calling for the pastor's immediate release.
Secretary of State John Kerry also urged the Iranian regime to release Abedini earlier this year.