'You shot me, dude': News photographer tells of being hit by deputy's bullet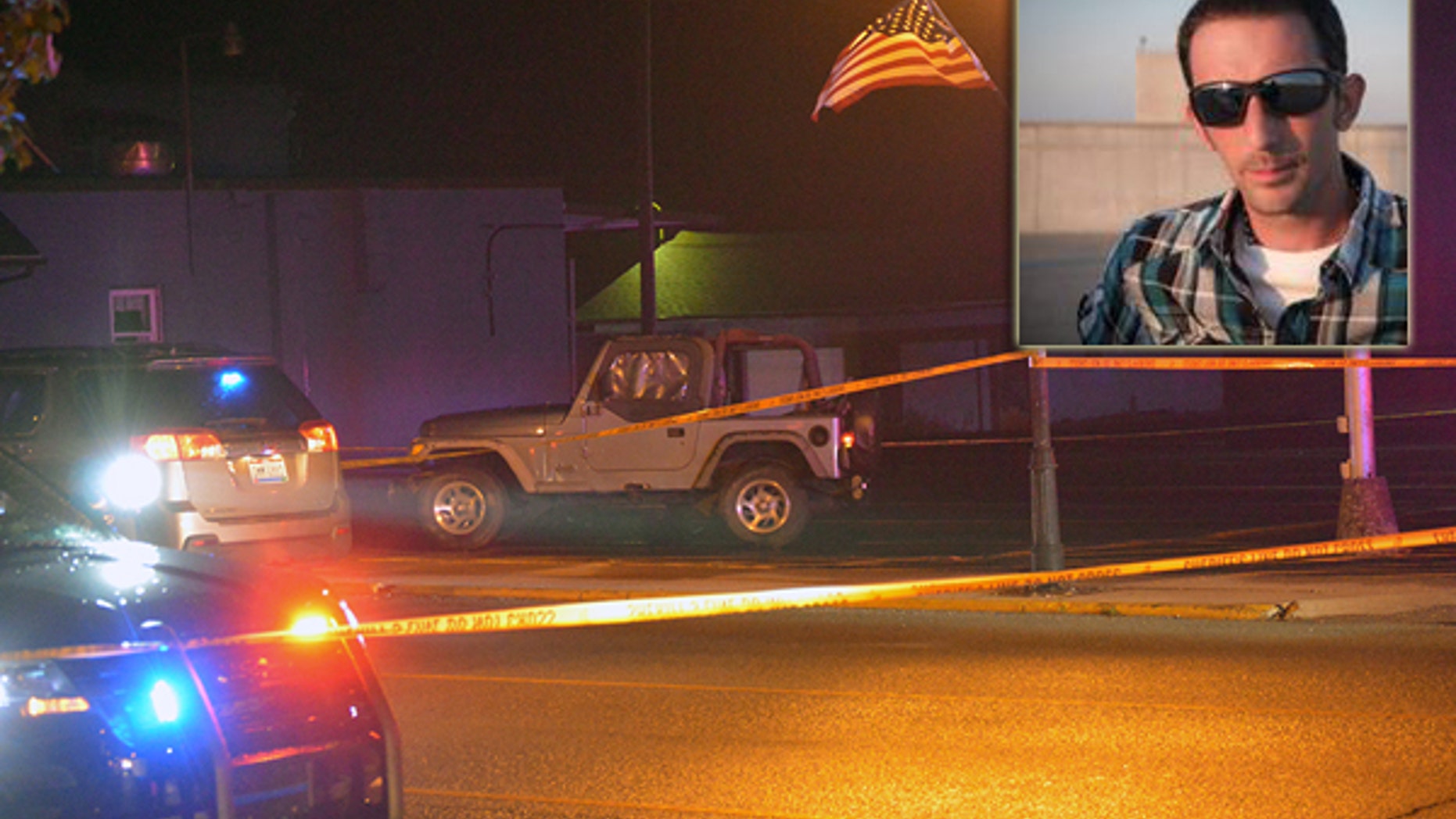 Photographer Andy Grimm of the New Carlisle (Ohio) News said he harbors no anger toward the sheriff's deputy who shot him Monday evening while he was setting up his camera equipment.
"There's so much animosity toward police officers," Grimm said. "He was just doing his job. I think he made a bad decision."
Clark County sheriff's deputy Jake Shaw was placed on administrative leave Tuesday. The sheriff's office said Shaw will attend a "critical incident debriefing" after Monday's shooting in New Carlisle, north of Dayton.
"He shot somebody, an unarmed civilian," Grimm said. "Realistically there's going to be consequences."
Grimm said he got out of his Jeep to take photos of a traffic stop and started setting up a tripod and camera when he was shot in the side.
It was late Monday evening and a lightning storm was rolling in.
"My camera was already on the tripod and I grabbed it and turned and I just hear pop, pop," Grimm told Dayton TV station Fox 45. "I did not hear a single warning. Did not hear the deputy identify himself. I said, 'What the ---- Jake Shaw? You shot me, dude.'"
Grimm said Shaw ran over to him after quickly realizing what happened.
"He said, 'Oh my God, Andy,' then he made the call, 'Shots fired, got a man down.' He definitely told me, he said, 'I thought it was a gun, I thought it was a gun,'" Grimm said.
Grimm said he and Shaw know each other and that he's not upset with the officer and hopes that nothing bad happens to him as a result of the shooting.
Grimm checked out of the hospital Tuesday.
The sheriff's office said it planned to release records and body camera footage of the shooting on Wednesday.
"Our hearts and prayers are with Mr. Grimm as he recovers, and with Deputy Jake Shaw, and we ask the community to keep both of them in your hearts and prayers as well," Maj. Andy Reynolds of the sheriff's office said in a statement.
Also Tuesday, the Ohio Attorney General's office said an investigation into the shooting has been turned over to the Ohio Bureau of Criminal Investigation, a division of the Attorney General's office.
The Associated Press contributed to this story.