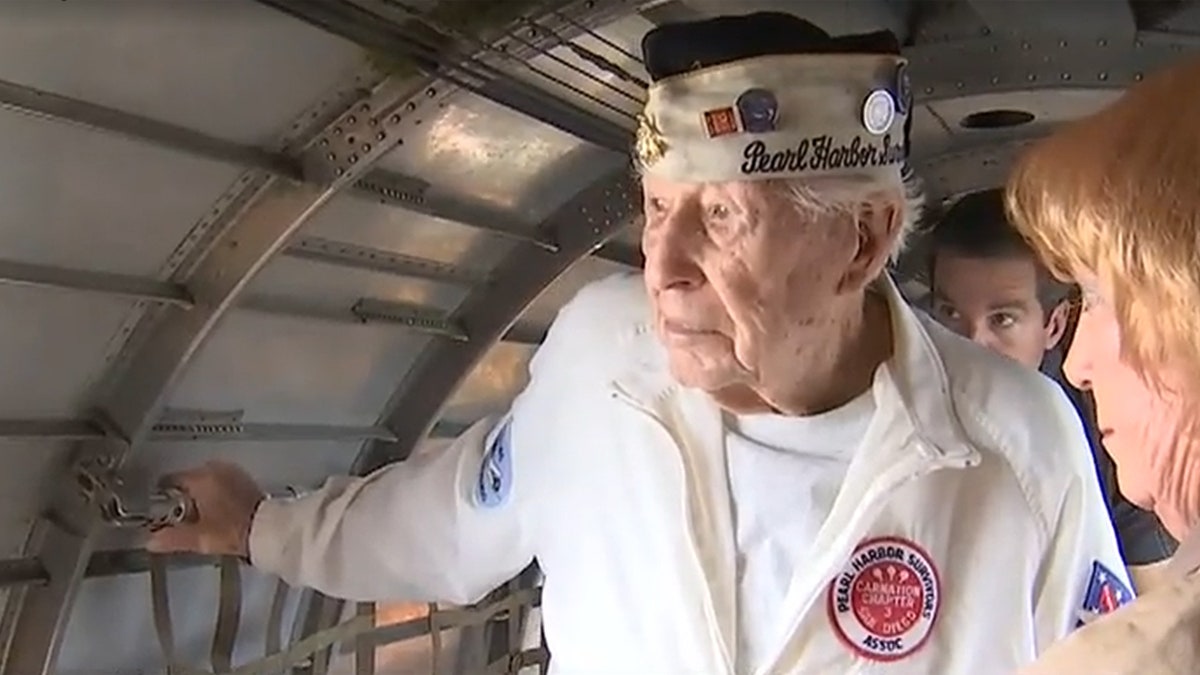 "It's old memories, old memories."
Some memories never fade.
"It seems like yesterday in a way."
For Sergeant Eugene Leonard, the time he spent in Pearl Harbor remains a part of him forever.
"When you hit my age, time slows up," said Leonard.
Looking out the window of a B-17 Bomber made him feel like he was in 1941.
"There was combat. We had to fly into Guadalcanal. They had control over Guadalcanal and we had to slip in with fire protection," said Leonard.
At 99-years-old, the sergeant made his maiden voyage on the sentimental journey Saturday.
"Of course I spent thousands of hours in the R4D and C46's," said Leonard.
He joined the Marines in 1936. He also served in the Air Force. A renowned mechanic for 76 years, he was shot during war and survived.
"I'd say indirectly, he saved about 40 lives with his maintenance on airplanes and preventing pilots from making mistakes," said Guy Coulombe.
Two years ago, Coulombe befriended the Sergeant during a monthly meeting of Pearl Harbor survivors in San Diego, where the war hero lived at the time.
Coulombe arranged this flight hoping to cheer up his friend who recently lost his second wife and moved to the valley with his son.
"It makes me feel good, it makes me feel good and I know that Gene is happy. I think it's something that's going to help him out quite a bit for the future," said Coulombe.