Woman plummets from Florida hotel balcony to her death after boyfriend tried to save her: police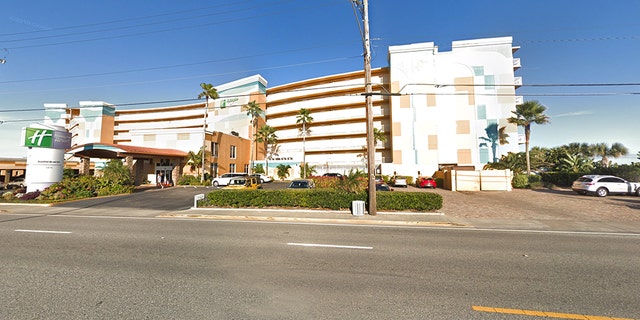 NEWYou can now listen to Fox News articles!
A Florida woman plummeted to her death from a sixth-floor hotel balcony this week after police said her boyfriend made several attempts to pull her to safety.
Police did not confirm it was a suicide but said she ultimately took "a running start" and dove over the edge.
Alexis Carroll, 19, was staying with her boyfriend at the Holiday Inn Resort Daytona Beach Oceanfront on Tuesday night. Several witnesses had contacted the front desk to complain of a disturbance from their room, a spokesperson with the Daytona Beach Police Department told Fox News on Thursday.
TODDLER SURVIVES 60-FOOT FALL FROM APARTMENT, LANDS ON CAR
The couple was heard yelling at one another before a guest in the room next door saw a woman, later identified as Carroll, hanging over the railing in a squatted position, according to an incident report. She was overheard saying, "tell me I won't!"
Carroll then went back into the room where she was met by security. However, police said she later went back out to the balcony where she verbally harassed the guests staying below her room for contacting the front desk.
Then, Carroll was seen leaning over the balcony multiple times before she took "a running start" and dove off the edge, the police spokesperson said.
A Volusia County Beach Safety Ocean Rescue officer on duty witnessed the fall and contacted Daytona police. He examined the woman and discovered she had no pulse.
CLICK HERE TO GET THE FOX NEWS APP
Hotel surveillance footage provided to police showed Carroll hanging over the balcony with the boyfriend trying to pull her in several times, minutes before she jumped to her death.
Police said they suspected no foul play the boyfriend's part, adding that video evidence clearly captured the moment leading up to her death.