Woman leads troopers on 24-mile, high-speed chase in Wisconsin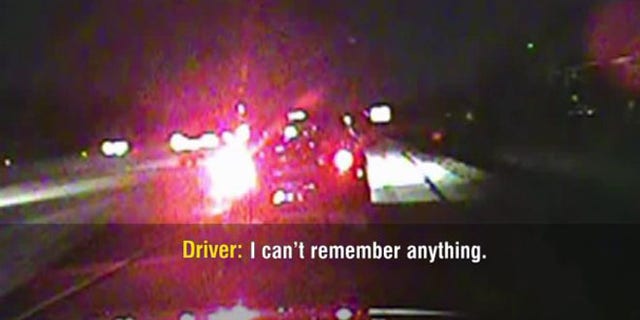 A woman in Wisconsin led ploice on a wild chase that spanned two counties, 24 miles and hit speeds of 125 mph, police said.
Troopers chased the woman on I-94 Thursday night after she told a trooper she was high on drugs, according to Fox 6 Now. The trooper took her keys but she still managed to get away using a spare key.
Wisconsin State Patrol Lt. Nathan Clarke told the station the pursuit ended when the woman just stopped her car on the side of the highway and fled into the woods. Troopers on foot caught her.
Clarke said the woman was a 52-year-old Pennsylvania resident. He did not release her name.
He told the station the woman was taken into custody for mental observation and that prosecutors would determine if charges were warranted.
Fox 6 reported that the trooper the woman spoke to was conducting a traffic stop at the time. She pulled up behind his vehicle in an erratic manner, nearly striking it.
The station reports that in a dashcam video she is heard telling the trooper, "I can't remember anything."
He is heard responding, "Ma'am, I'm trying to get you help. I need you to stay in the car."
The station reports that it was at that point that she took off, initiating the chase.