Woman Killed, Husband Shot on Walk With Son in N.J.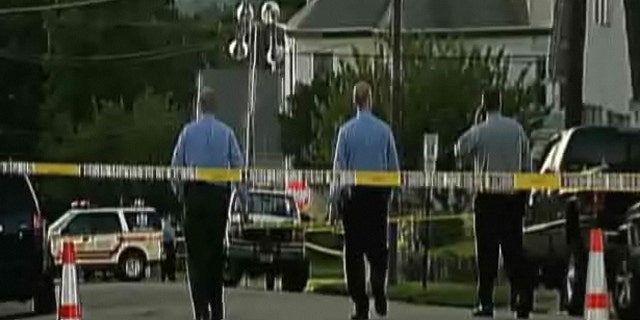 BOONTON, New Jersey – A young couple of Pakistani descent, walking their son in a stroller, was struck by gunfire on a New Jersey street.
The woman was killed and her husband, a Harvard Ph.D. student, was wounded in the burst of violence, which authorities said Wednesday was not random. The 3-year-old child was not injured.
Nazish Noorani, of Brooklyn, New York, and her husband, Kashif Pervaiz, were walking the few blocks from her sister's home to her father's house Tuesday night in this small suburban town when gunfire erupted on a dark street, authorities said.
Noorani was killed and Pervaiz was shot four times, police said. He told authorities there were three attackers, according to Pervaiz's childhood friend, Hyder Khan.
Morris County Prosecutor Robert Bianchi said Wednesday the shooting "appears to be target-specific" and that there was no danger to the general public. He declined to provide any more details, saying it could compromise the investigation.
Pervaiz was alert and talking when he was taken to the hospital, family members said. The couple's other child was at home at the time of the shooting.
Pervaiz graduated with honors from Columbia University and is studying for his doctoral degree in architecture and engineering at Harvard, family members said.
Noorani was a native of Karachi, Pakistan, while Pervaiz was originally from Brooklyn, the family said. The couple married six years ago in Boonton, a suburb about 30 miles from New York City that has a large Pakistani-American population.
Noorani was wearing traditional Pakistani clothing at the time of the shooting, but family members and police said they did not believe it was a bias act.
Waj Khan, a first cousin of Noorani, said in the 15 years he's lived in Boonton, he has never experienced any ethnic bias.
The husband's brother, Mansoor Hassan of Brooklyn, told The Associated Press that the family was waiting for answers about why they were shot, and that he didn't believe there were any witnesses.
"At nighttime, it's a very dark way, and they don't have any lights" on the street, Hassan said.
Hassan said the couple's children are with their grandparents and other family members.
Please click here for more from MyFoxNy.com.