Woman killed, 8 others injured in downtown Chicago bus crash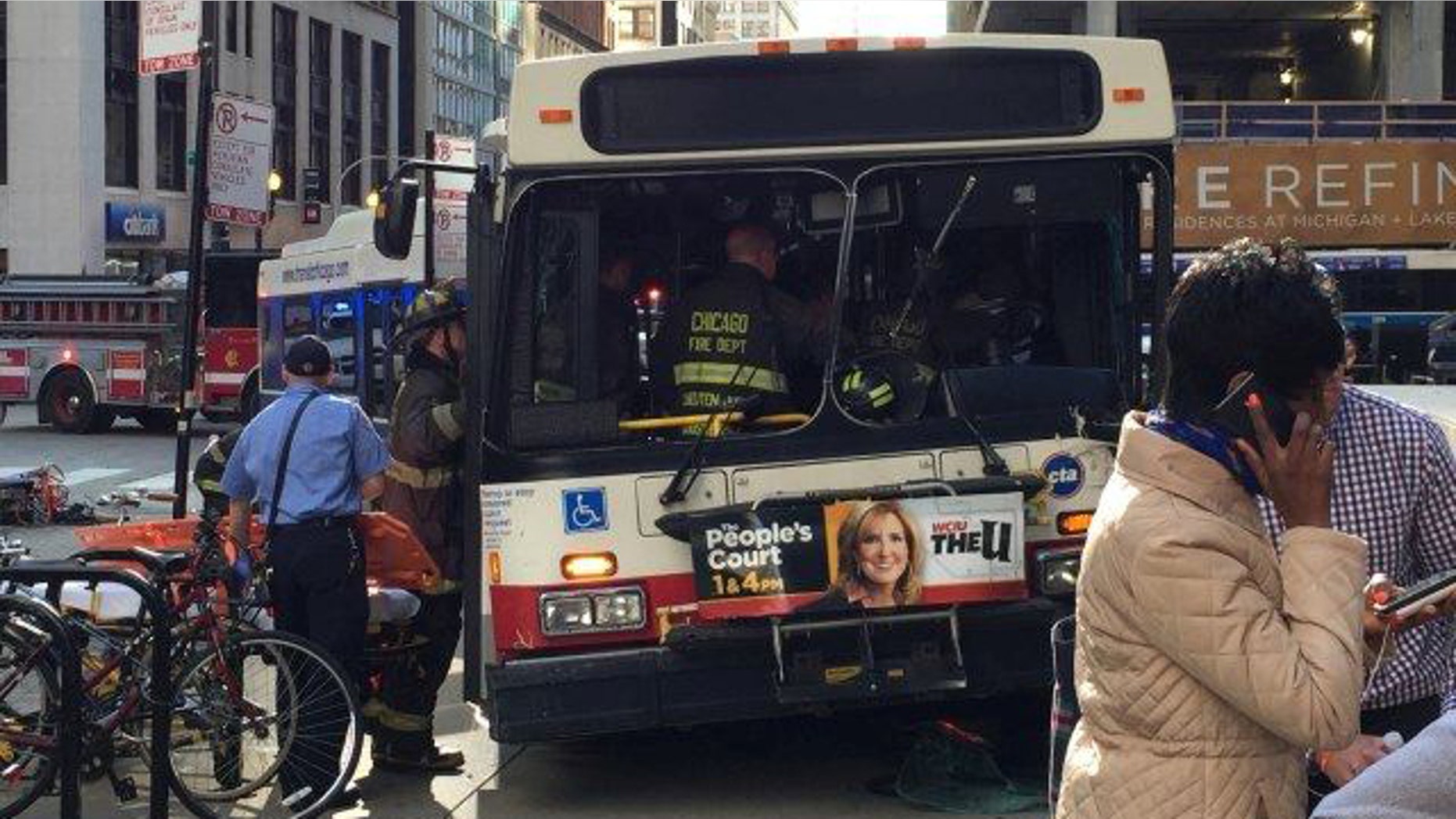 A woman was killed and eight others were injured Tuesday when a Chicago bus jumped the curb onto a crowded sidewalk during rush hour.
The crash occurred just before 6 p.m. local time near the intersection of Michigan Avenue and Lake Street in downtown.
The Chicago Sun-Times, citing police and a spokesman for the Cook County medical examiner's office, reported that the woman who died was 51 years old. No other identifying information was immediately available.
Chicago Transit Authority spokesman Brian Steele said the bus was going east on Lake Street at the time of the accident.
Julie Larkin, who works in a building near the accident site, told the Sun-Times that she was in a street-level CVS when she heard a scream and then "a horrible thuddy crash." She ran outside and saw the bus driver sitting with his eyes closed, apparently unconscious. Several bystanders got on the bus to check on him while she called 911.
"I'll never forget that scream," Larkin said.
Of the injured, one person was taken to Northwestern Memorial Hospital in critical condition. The seven others who were hurt went to other area hospitals in fair or good condition, Chicago Fire Department spokesman Larry Langford said.
No one except for the driver was on the bus at the time of the crash, according to fire officials and the CTA. The Sun-Times identified the driver aas a 48-year-old man and reported that investigators would analyze video footage from the bus's onboard camera.
At least one other vehicle suffered damage when it was struck by the bus. CTA spokesman Steele said other passenger cars were involved in the crash, but he did not know exactly how many were involved.
Click for more from the Chicago Sun-Times.