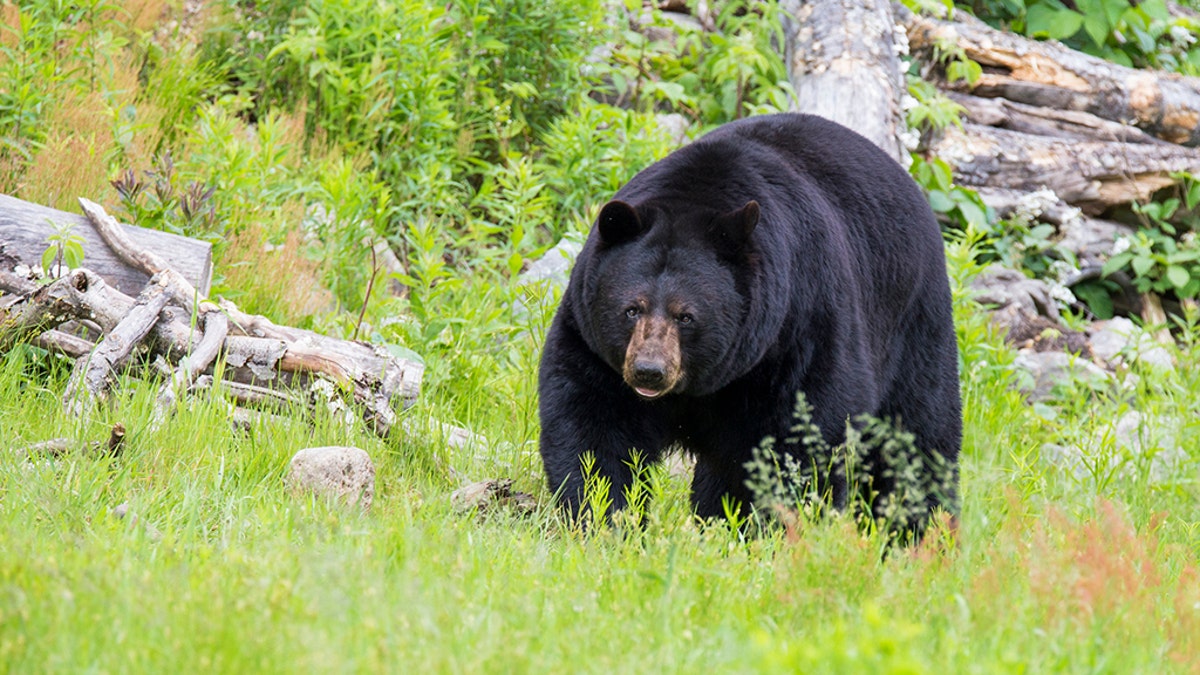 A 71-year-old woman suffered serious head injuries after tussling with a black bear in her New Hampshire home early Tuesday, officials said.
New Hampshire Fish and Game officials told Boston 25 News the bear somehow got inside the home at around 1:15 a.m. The house is located in Groton, located in the central part of the state.
The woman, identified by officials as Apryl Rogers, came face-to-face with the animal and sustained serious facial and head lacerations.
Rogers, who was in a wheelchair at the time of the attack, was in surgery Tuesday, family members told WMUR.
Authorities believe the bear became trapped inside the home and panicked while trying to escape.
"The home owner unknowingly walked in on the animal, and that bear did what any animal is going to do when it feels cornered. It is going to act defensively. It's going to panic in an effort to get out," Fish and Game Maj. Jim Juneau told WMUR. "And I suspect in this case, the woman was in the wrong place at the wrong time."
BLACK BEAR CLIMBS INTO WOMAN'S VAN, EATS HER SANDWICH, CHIPS AND COOKIE
A neighbor told WMUR that Rogers was known for leaving her door open, but it's not known if it was open on Tuesday. Authorities said they have been recent calls of a bear sighting in the area.
Fish and Game officers are now searching for the bear, and are concerned the animal may have rabies.