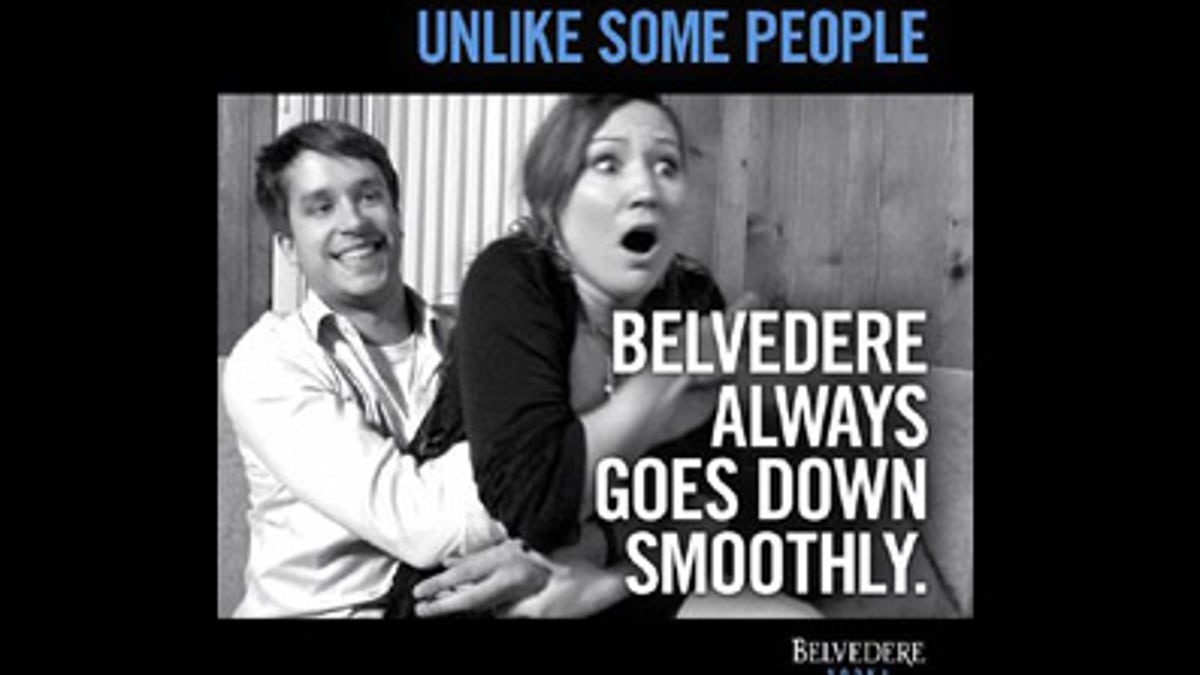 A VOCAL actress from Los Angeles is suing the makers of Belvedere Vodka after the firm allegedly used her image without permission in a controversial ad that appears to show a woman about to be date-raped.
The ad shows a shocked Alicyn Packard trying to get away from the clutches of a man, with the tagline, "Unlike Some People, Belvedere Always Goes Down Smooth".

Packard, who says she never gave Belvedere producers Moet Hennessy USA permission to use her picture, is suing the company for negligent infliction of emotional distress and misappropriation of likeness, KTLA reported.

She claims the image was stolen from a comedy video made by her company, Strictly Viral Productions.

Packard, who is the voice of Little Miss Sunshine on The Mr Men Show, said the repercussion of being pictured in the tasteless ad had "been huge".

"It's been a really terrible experience - the whole thing," she said. "To be affiliated with an ad that's so offensive to so many has just been horrible. I just want to distance myself from the ad as much as possible."

Charles Gibb, the president of Belvedere Vodka, called the ad "completely inappropriate" and said it had been removed.

"I would like to personally apologize for the offensive post that recently appeared on our Facebook page," Gibb said in a statement on the company's website. "It should never have happened, and the company will take whatever steps are necessary to make sure that it never happens again."