Winter weather sweeps through California leaving 5 dead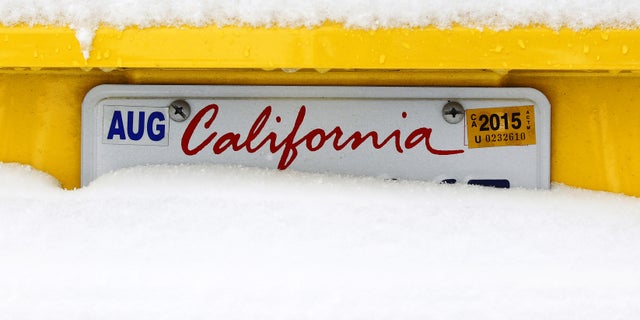 Winter weather swept through parts of the West leaving at least five dead and four others injured.
Strong gusty winds toppled trees in Northern California killing two people Tuesday while another person was killed by a tree early Wednesday.
Two others died and a third missing when winds broke boats loose from moorings at Santa Catalina Island off the Southern California coast Tuesday night. Winds up to 40 miles per hour hit the harbor where the vessels were docked.
One of the dead was a harbor patrolman while the other was unidentified.
Four others were injured when after strong winds turned tents into flying projectiles at the rose Bowl in Pasedena. A video posted on YouTube shows several gusts lifting at least three tents with metal posts into the air and across a field as onlookers screamed and ran to get out of the way.
More than 180 motorists were rescued from mountainous highways in northeast Los Angeles. The travelers were stranded by the snow fall.
However, many Southern California residents were giddy about the snow.
"You'd think you woke up in Tahoe or something," Adams said. "Our Old Town looks like a ski town.
Pasadena officials advised the thousands expected to line the streets for the Rose Parade to dress in layers and drink plenty of warm liquids as temperatures hover around freezing in the early morning hours.
The frigid weather did not stop dozens of people from gathering early Wednesday to camp out overnight and claim spots along the parade route. An enterprising salesman saw his supply of hand- and foot-warmers go quickly.
The cold snap could hurt the Rose Parade's famous floral floats. Some of the tropical flowers could turn black, and float builders were using twice the normal amount of glue to affix flowers because of the cold, said Charles Meier, creative director for Paradiso Parade Floats.
"This is a very unique business that really depends on one day a year, and that one day we have no control over the weather," Meier said.
The Associated Press contributed to this report