Where are blacks, women? Living history museums rethink past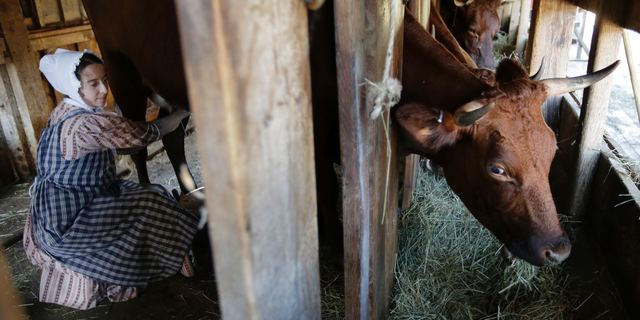 BOSTON – A Massachusetts living history museum that depicts life in the early 19th century is looking to overhaul the way it presents the past in an effort to stay relevant to a 21st century audience.
Old Sturbridge Village has received a $75,000 grant from the National Endowment for the Humanities it will use to partner with scholars and other consultants for a multiyear study into how it portrays four areas: agriculture and food, civics, industry and economy, and race and gender.
The museum in Sturbridge depicts life in a small New England town of the 1830s.
Rhys Simmons, Old Sturbridge Village's director of interpretation, says the museum underrepresents African-American and Native American experiences. The museum also will take a look at the role women played in early 19th century society.