When judge refuses to delay hearing for attorney's maternity leave, she brings infant to court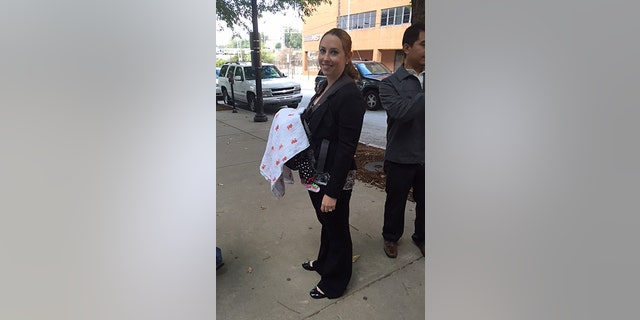 ATLANTA – When an Atlanta immigration judge denied attorney Stacy Ehrisman-Mickle's request to delay a hearing scheduled during her maternity leave, she felt she had no choice but to bring the infant to court strapped to her chest.
Ehrisman-Mickle said she filed a request to delay an Oct. 7 hearing a month in advance. Immigration Judge J. Dan Pelletier Sr. denied her request, writing in his order that there was "no good cause."
Pelletier wrote that Ehrisman-Mickle knew about the hearing when she was hired. Ehrisman-Mickle said two other immigration judges had granted her delays after getting a letter from her doctor and she thought Pelletier would too.
Pelletier said Thursday he couldn't comment and referred questions to the Executive Office for Immigration Review, which said it couldn't comment on his action.