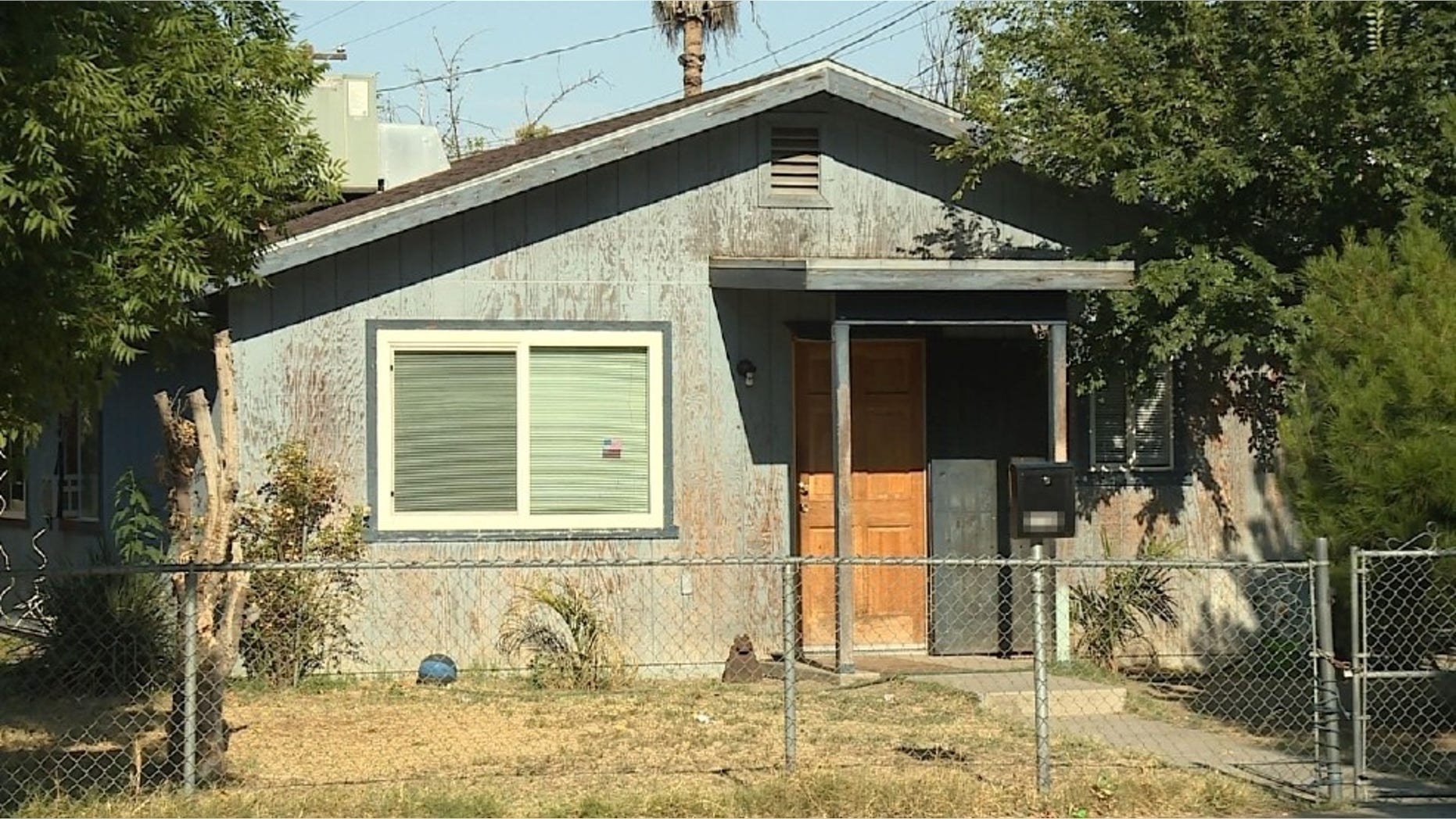 Dangerous dogs who join American households as pets are killing small children. So-called "bully breeds" -- such as pit bulls -- have incredible jaw strength and a "hold-and-shake" bite style that can inflict disfigurement, lifelong fear, and in the worst cases, even death.
The girl's mother had left the door open because it was hot, and she thought the dogs were tied up in her yard.
Bully breeds descend from a root stock called Molosser, a breed that originated in ancient Greece. These big dogs had large bones and muscles, pendant ears, and short muzzles. "The bullies that we know today were created as a result of Molossers combining with other breeds, like the Old English bulldog or mastiff breeds," according to Animal Planet.
There are too many instances today of these incredibly strong and aggressive animals killing defenseless kids.
Police in Central California reported that two family dogs -- thought to be Shar-Pei and pit bull mixes -- killed a three-day-old baby after her mother left her on a couch and walked away for a few seconds.
Fresno Police Sgt. Dan Macias said the girl's mother had left the door open because it was hot, and she thought the dogs were tied up in her yard, according to local reports. The baby died at a hospital on Monday shortly after the mauling.
Macias said the two male dogs are owned by the 33-year-old woman's brother, according to the Los Angeles Times. He surrendered the dogs to the Central California Society for Prevention of Cruelty to Animals and an SPCA spokesman said the dogs are going to be euthanized. Charges have not been ruled out in the horrific death of the child.
On Jan. 3 of this year, nine-year-old Tyler Trammell-Huston was brutally killed by his sister's three pit bulls in Marysville, California, after she left him alone with the dogs, multiple sources reported.
The nine-year-old had been staying with his half-sister, Alexandria Griffin-Heady, who hoped to "rescue" him from the foster system, according to The Sacramento Bee. Sacramento County Child Protection Services had begun granting unsupervised overnight visits with his sister, who lived in a small trailer that sat adjacent to a home where two of the boy's siblings lived, The Bee reported.
Griffin-Heady had raised the pit bulls -- a mother and two offspring -- since they were puppies. The owner gushed about her pit bulls on social media, according to dogsbite.org, posting many photos of them online. In a press conference after the boy's death, Griffin-Heady was in tears but still called her pit bulls "my babies." She handed them over to authorities to be euthanized.
Payton Sawyers, a 15-month-old North Carolina girl, suffered fatal injuries after she was attacked by a pit bull mix while under the care of her babysitters on Jan. 6 of this year. Sheriff Richard Vaughan said the toddler was attacked by the couple's pit bull mix, E.J., and the dog "had the child's head in its mouth," reported wxii12.com. John Underwood II and Terra Connell were charged with felony child neglect and possessing a vicious dog. The babysitters were charged with second-degree murder after multiple sources came forward to report that the dog was known to be aggressive toward other dogs and towards humans, according to dogsbite.org.
There is more, alas. Sebastian Caban, just three days old, was killed by a pit bull mix while lying in bed with his parents and the dog in the family's San Diego, California, home. When his mother coughed, the dog suddenly attacked the baby's head, reported animals24-7.org. Both parents had to pull the 80-pound dog off the baby, who was pronounced dead at the hospital.
Even PETA, the vocal animal rights advocate group, recognizes the need to take a stance on aggressive dogs who kill people.
In a post on their site last year, they favored a ban on breeding more pit bulls, stating, in part, "Pit bulls are the most abused breed of dog, and it is the relentless abuse of these dogs at the hands of cruel people that motivates our efforts to stop people from bringing more pit bulls into the world to be hurt and exploited?"
The tide seems to be turning, however -- in favor of the pit bull and other bully breeds, which are being welcomed in states, cities, and towns across America. While many states have a breed-specific law (BSL), some municipalities are dropping those as efforts to re-frame this dog's temperament are more successful.
"Pit bulls have become more visible as therapy dogs, police dogs, and even plain old goofy pets no different from other dogs -- except in how they're treated (including their depressingly high euthanasia rate in shelters)," wrote Arin Greenwood, The Huffington Post's animal welfare editor, in 2015. "Despite some untrue but persistent negative stereotypes that keep the fearmongers frothing, BSL is increasingly falling out of favor."
Those who own and love pit bulls deny any genetic predisposition to attack in bully breeds.
"Why don't you look up some statistics on how many humans kill other humans or some other s*** that is actually significant," posted Brittne Lee Bonneville to the "Pit Bulls Are Not Pets" Facebook page. "Do you really think banning a dog is the answer to all the world's problems?"
The cautious parent must be ever-vigilant if a pit bull lives nearby.
"I never allowed my little son out of my sight when a neighbor moved in with not one but two pit bulls," a Boston-area dad of three children told LifeZette. "And while they are beautiful, impressive dogs, who is willing to take the risk of getting close to one? I think pit bull owners have something they feel they need to prove -- 'I'm so tough, I can handle this powerhouse of a dog.'"
Pit bulls, by the way, make up about 6 percent of the total dog population. Forty-two U.S. dog bite-related fatalities occurred in 2014 alone -- and despite being regulated in military housing areas and over 700 U.S. cities, pit bulls contributed to 64 percent of these deaths, according to dogsbite.org.