Washington's bikini barista stands can remain open during lawsuit, judge rules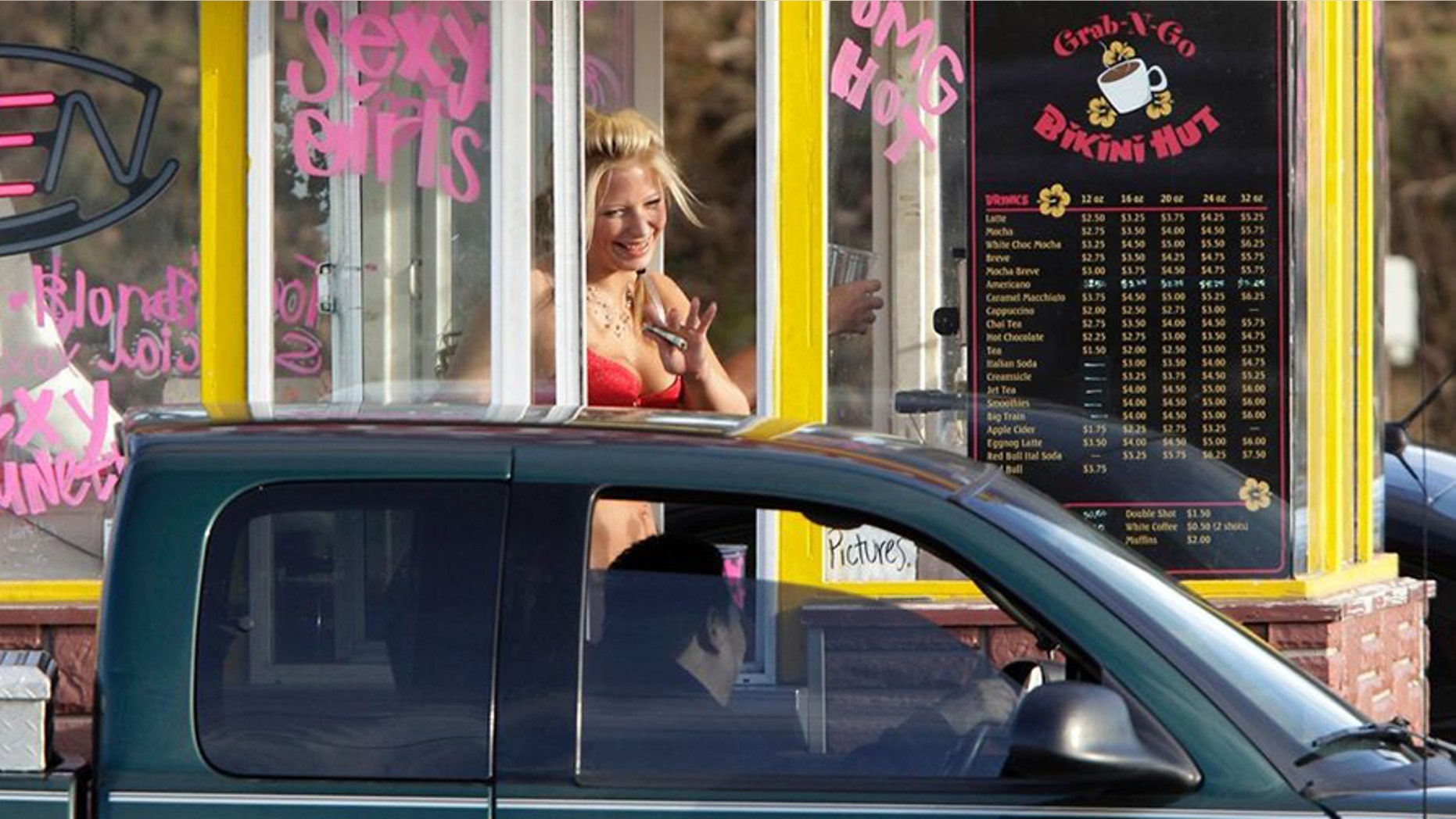 A federal judge on Monday ruled in favor of a group of Washington bikini baristas, who sued the city over new dress code ordinances that banned bikinis and required clothing to cover bare skin.
U.S. District Court Judge Marsha Pechman extended an injunction that prevents the city from enforcing the two laws.
The ruling means the coffee stands can continue to operate while the lawsuit, filed by seven baristas and the owner of a chain of coffee stands called "Hillbilly Hotties," makes its way through court.
BIKINI BARISTAS SUE WASHINGTON CITY OVER DRESS CODE LAW
"This is just another step in the progress of women's rights," plaintiff Jovanna Edge said in a Monday statement.
Jessica Newman, who partnered with Derek Newman to represent the baristas, said the case centered on "defending women's rights of expression."
"We are pleased the court affirmed these rights, especially during these currently troubling times for women in the workplace," Newman said.
Pechman wrote the ordinances -- one that attempted to impose a dress code and another that redefined lewd conduct in the city -- are likely void of vagueness under the 14th Amendment.
Pechman also found the dress code ordinance likely violated First Amendment protections for freedom of expression.
BIKINI BARISTAS TURN MEN INTO HARVEY WEINSTEINS, WASHINGTON CITY CLAIMS
One of the laws required workers to wear a minimum of tank tops and shorts. It specifically applied to employees at "quick service" restaurants, which also include fast food establishments and food trucks.
The other redefined the city's lewd conduct ordinance and created a new crime of facilitating lewd conduct.
Everett and Snohomish County, north of Seattle, have had a troubled history with the shops, which in some cases have operated as drive-thru strip clubs or brothels. A former Snohomish County sheriff's sergeant pleaded guilty to helping launder money from a prostitution operation run out of roadside stands and was sentenced to one year in jail.
The city cited a number of sex offenses at bikini barista stands while adopting the measures.
The Associated Press contributed to this report.