Washington murder suspect captured in Mexico returned to US after 9 years on run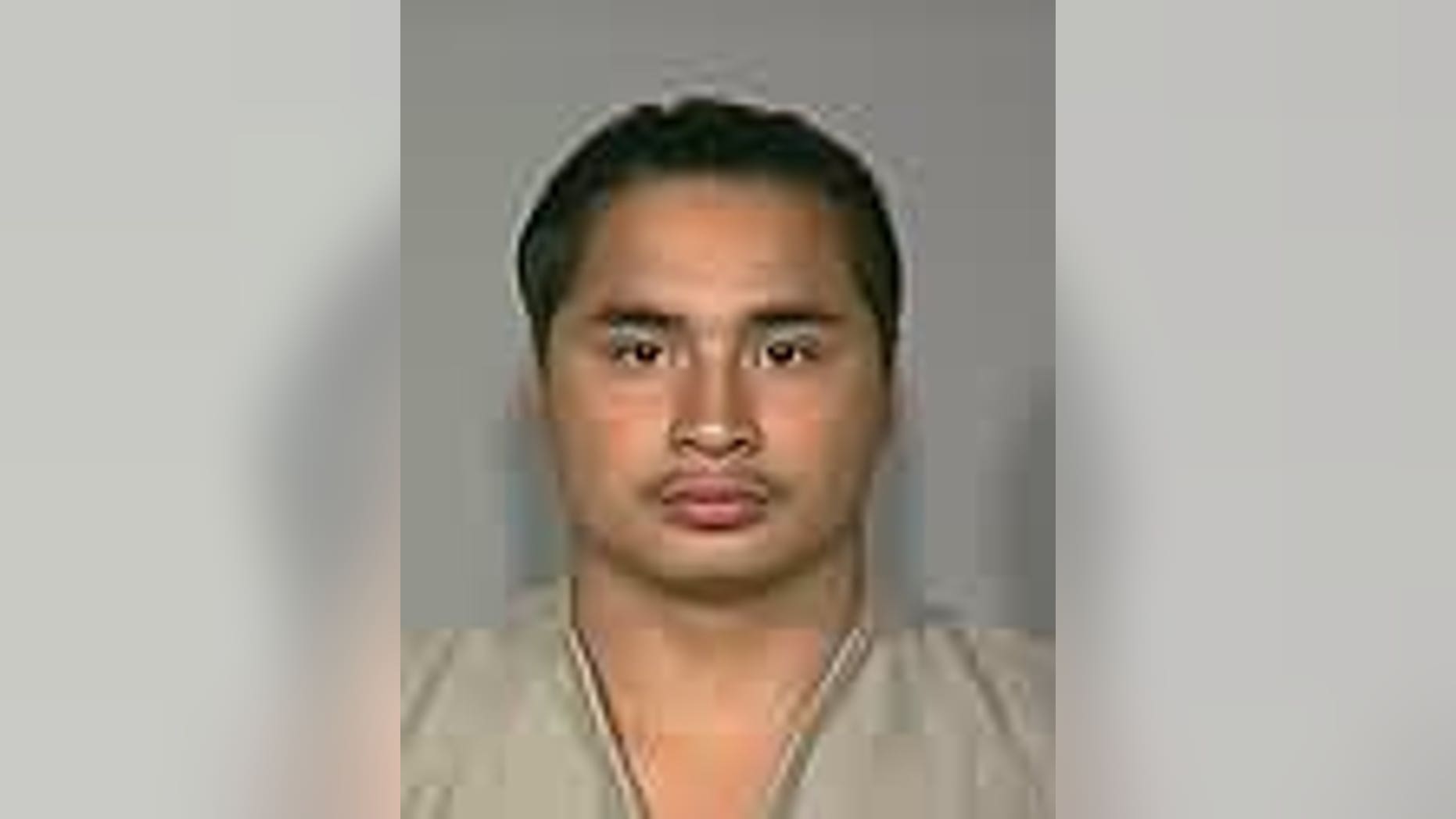 A suspect in a 2007 drive-by killing of a victim who was in the wrong place at the wrong time has been brought back to Tacoma from Mexico after nine years on the run, authorities said Friday.
Gabriel Nevarez, 28, was arrested in the central Mexican state of Michoacan in February and transferred to FBI custody in Mexico City on Thursday, the agency and Tacoma police said in a statement.
The FBI flew him late Thursday to Washington state, where he was booked into the Pierce County Jail. Nevarez was scheduled to make an initial court appearance Friday afternoon.
Nevarez, a U.S. citizen, was wanted in the death of 21-year-old Kyle Grinnell Jr. on Feb. 21, 2007, in Tacoma. Grinnell was pressure-washing a sidewalk when he was shot and killed.
Investigators said Grinnell was in the line of fire when the gunman aimed at another man.
The victim's father, Kyle Grinnell Sr., said in a telephone interview Friday that he hopes Nevarez is convicted and locked up in prison.
"Nothing's going to bring my son back, but this guy is a bad guy," he said.
Nevarez has been charged in Pierce County Superior Court with first-degree murder, assault and unlawful possession of a firearm.
The county prosecutor's office did not know whether Nevarez had a lawyer who could comment, said spokesman James Lynch.
A spokesman for the county prosecutor's office said the office did not know whether Nevarez had a lawyer who could comment.
Court documents have identified Nevarez as a methamphetamine dealer who had a rivalry with a man named Juan Carlos Ruiz.
One of Nevarez's customers — a woman who was also friends with Grinnell — told investigators she knew he had been looking for Ruiz, the charging papers said. When she saw Ruiz at a home where she had just visited Grinnell, she told Nevarez about it and then led him there, the documents said.
"Ruiz was outside, at the top of some stairs, with victim Grinnell below him, less than 20 feet away," according to court documents filed by then-deputy prosecutor Gerald Costello, who is now a Pierce County Superior Court judge. "Grinnell was in the line of fire from Nevarez's car to Ruiz."
Ruiz told police that Nevarez had shot at him before, Costello wrote.
The woman, Windy Michelle Ware, pleaded guilty to conspiracy to commit a drive-by shooting.
The FBI said it obtained information about Nevarez's whereabouts from a separate investigation.