Warren Buffett's successor picked, but not named publicly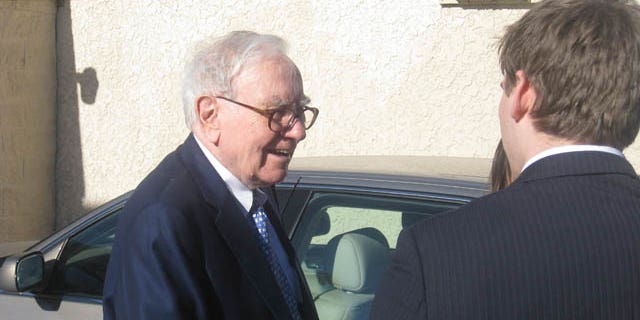 NEWYou can now listen to Fox News articles!
OMAHA, Neb. -- Berkshire Hathaway identified a successor to Warren Buffett as chief executive, the billionaire investor said Saturday in his annual letter to shareholders.
Buffett did not name the candidate.
The 81 year old has run the Omaha, Neb., company for nearly half a century and built it into a conglomerate with interests in railroads, retail and utilities, as well as a closely-watched portfolio of publicly-traded stocks.
Berkshire shares have lagged behind the broader market over the last two years, and many investors have cited succession uncertainty as a worry.
In his 22-page letter accompanying his company's annual report, Buffett said he still has no plans to step down from his multiple roles as Berkshire's chairman, chief executive and chief investment officer. He said in the letter that he is in "excellent health" and is not "going anywhere" and that readers should not take the comments about the succession plan as a sign the next CEO will take over anytime soon.
Click here for more on this story from The Wall Street Journal.