Warren Buffett offers $100,000 to employee with best NCAA bracket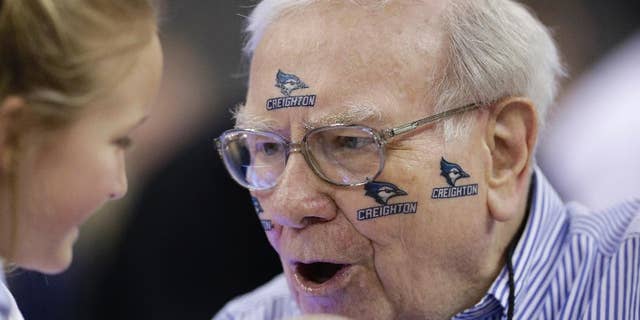 OMAHA, Neb. – Berkshire Hathaway employees can win $100,000 by picking the most consecutive winners in the NCAA men's basketball tournament.

Billionaire Warren Buffett announced the contest for his more than 300,000 employees during an interview on CNBC Monday.

Buffett said at least one employee will win the $100,000 prize, but if multiple employees tie, they will share the prize.

If an employee can somehow manage to pick all 48 of the games in the opening rounds correctly a bigger prize awaits. Buffett said he would pay that person $1 million a year for life.

This isn't the first time Buffett bet on the difficulty of picking the tournament. Two years ago, Berkshire insured a $1 billion prize Quicken Loans offered, but didn't have to pay because no one had a perfect bracket.