Walmart shooting suspect charged with attempting to kill officers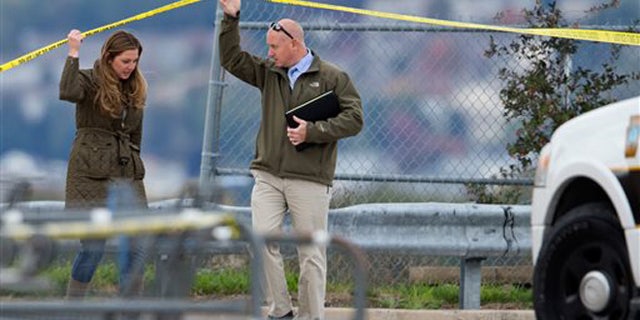 NEWYou can now listen to Fox News articles!
State police say a man who randomly fired a rifle in the parking lot of a northeastern Pennsylvania shopping center faces charges including attempted homicide of a law enforcement officer.
State police say 31-year-old Scott Lee Sargent of Shenandoah opened fire Saturday outside a Walmart in Wilkes-Barre, striking several vehicles. They say Sargent also shot at local police when they arrived and they returned fire. Sargent was struck, and police took him into custody. No one else was injured.
Sargent was taken to a hospital for treatment, where he was being guarded by state police pending medical clearance for arraignment.
He also faces charges of assault of a law enforcement officer and reckless endangerment, among other things.
A telephone listing for Sargent couldn't be found.