Virginia seniors claim website scammed them out of $1,300 for graduation trip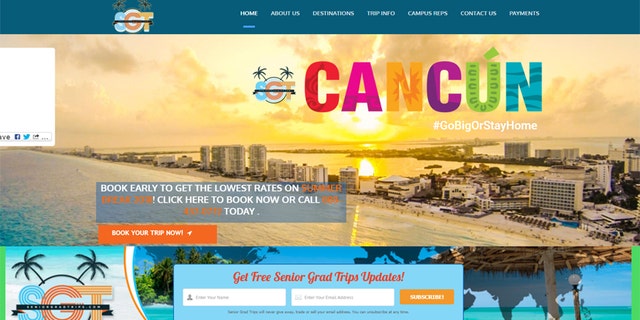 NEWYou can now listen to Fox News articles!
Some graduating seniors at Westfield High School in Virginia say they each paid more than a thousand dollars to go on a weeklong trip to the Bahamas.
But now, the students tell say that the people at the website who were coordinating their trip and collected their money have gone missing.
The students say they found out about the deal to the Caribbean island on the popular website seniorgradtrips.com.
The trip is not school sanctioned, but it is apparently a tradition at Westfield for senior students to go to the Bahamas for a week after graduation.
However, this year, this group decided to use a different website to save money. Now they say they are out of their money and much more.
There was no answer when FOX 5 called Senior Grad Trips. We have been trying to reach them since Wednesday after Westfield student Leenah Hegazy says the company scammed her and 21 other seniors out of $1,300 each.
"He would never give out confirmations or anything," she says. "And at that time, I asked him, 'When can I see the plane tickets? When can I see the confirmation?' And he said, 'I have the plane tickets but I don't want to give them to you so you give them to your group and then the flight changes.'"
The 17-year-old says that was the last time she heard back from "George" with Senior Grad Trips.
Her mother also got involved. She sent us text messages asking about the students' tropical getaway, but there was no response.
"I've planned this trip for nine months," said Hegazy. "I have known since my freshman year that I'm going to the Bahamas. And now it's like, 'What happens?' I'm still waiting to get an email from him saying, 'Oh by the way, sorry, we have been in Cancun. Here's your confirmation for stuff.'"