Army-bound high school senior not allowed to wear stole at graduation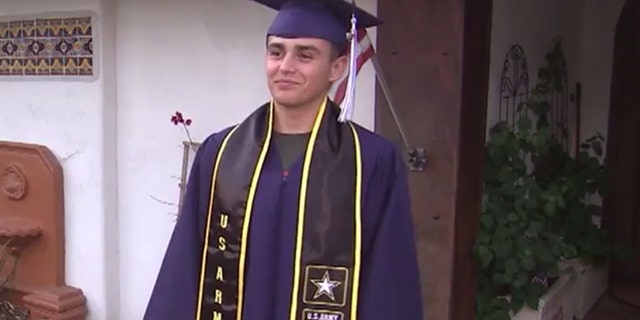 For Elias Velazquez, his army stole represents a new beginning.
In other words, he says, a commencement.
"It means something really honorable to me, it's a whole new life transition to me," he says.
But it's one that will be absent from his graduation Friday.
VIETNAM VETERANS MEMORIAL MARKS 35 YEARS, KEEPING PROMISE TO 'NEVER FORGET'
Something that frustrated his father Joe, who took to social media to post about it
"We're simply - trying to open some community dialogue and get people to understand some rules are ok to change," said Joe Velazquez.
Elias decided to enlist in the U.S. Army after graduating Redlands High School.
But the school has a long standing policy of no adornments on graduation gowns, with the exception of the California Scholarship Federation chords and sashes.
It's a policy Joe, thinks should change.
"It's kinda defeating the purpose of achieving that greatness. We push our kids to strive and try to be better and do the best they can and then we tell them at their grad ceremony we need you all to be the same bc we don't want to hurt anyone else's feelings," said Joe.
In a phone conversation with FOX 11, the Redlands School District said, the rules are in place to promote equity and fairness.
They also added, "We are totally supportive of our men and women in the military - this has nothing to do with a lack of our support."