Virginia police department's lip sync battle to 'Uptown Funk' goes viral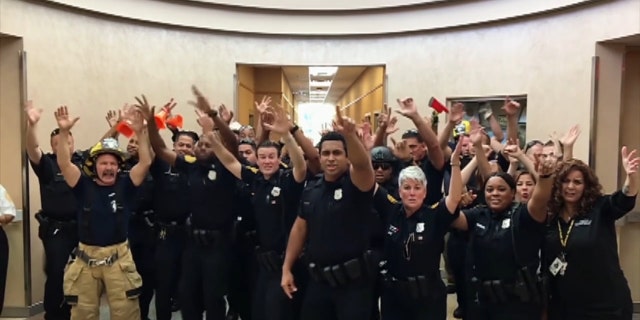 A Virginia police department brought the heat when it came to a lip sync battle with their Texas counterparts.
Norfolk police posted a video of officers dancing to Bruno Mars' hit song "Uptown Funk" in response to a lip sync challenge with Corinth Police Department in Texas.
"YOUR WAIT IS OVER!!!! The Norfolk Police Department was challenged by the Corinth Police Department, Texas to a #lipsync battle and we gladly accepted," the department wrote on Facebook.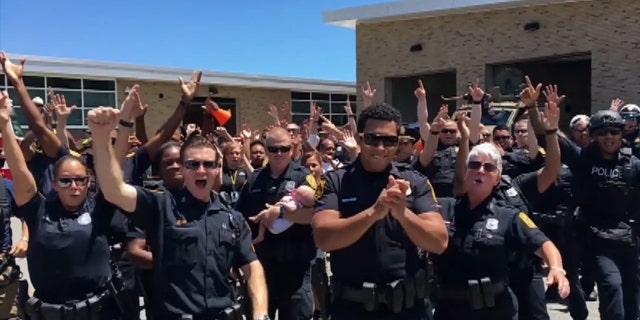 Norfolk police said the video was filmed in one take, and even included a baby and firefighters.
The video was such a huge hit that it garnered nearly 400,000 reactions and 438,000 shares as of Tuesday afternoon, less than 24 hours since it was posted.
The video has been viewed 14 million times.
Corinth Police Department took social media by storm with their rendition of Miley Cyrus' "Party in the USA" on July 1. Their video received more than 200,000 reactions and 10 million views on its Facebook page.
Norfolk police challenged Seattle Police Department, Norfolk Constabulary, Virginia Beach Police Department and Saint Louis Metropolitan Police Department.
The lip sync battles between police departments began with a video of Alexander Mena, a deputy in the Bexar County, Texas, Sheriff's Office, singing "Fuiste Mala" by the Kumbia Kings on June 19 in a patrol car. As of Tuesday, the video has garnered 1.4 million views on Facebook. Officers from other departments then began challenging Mena to a lip sync battle.
Police departments soon took the challenge across the country and began including all officers at the station.