Virginia kids running to school bus hit by truck, killed; no charges for driver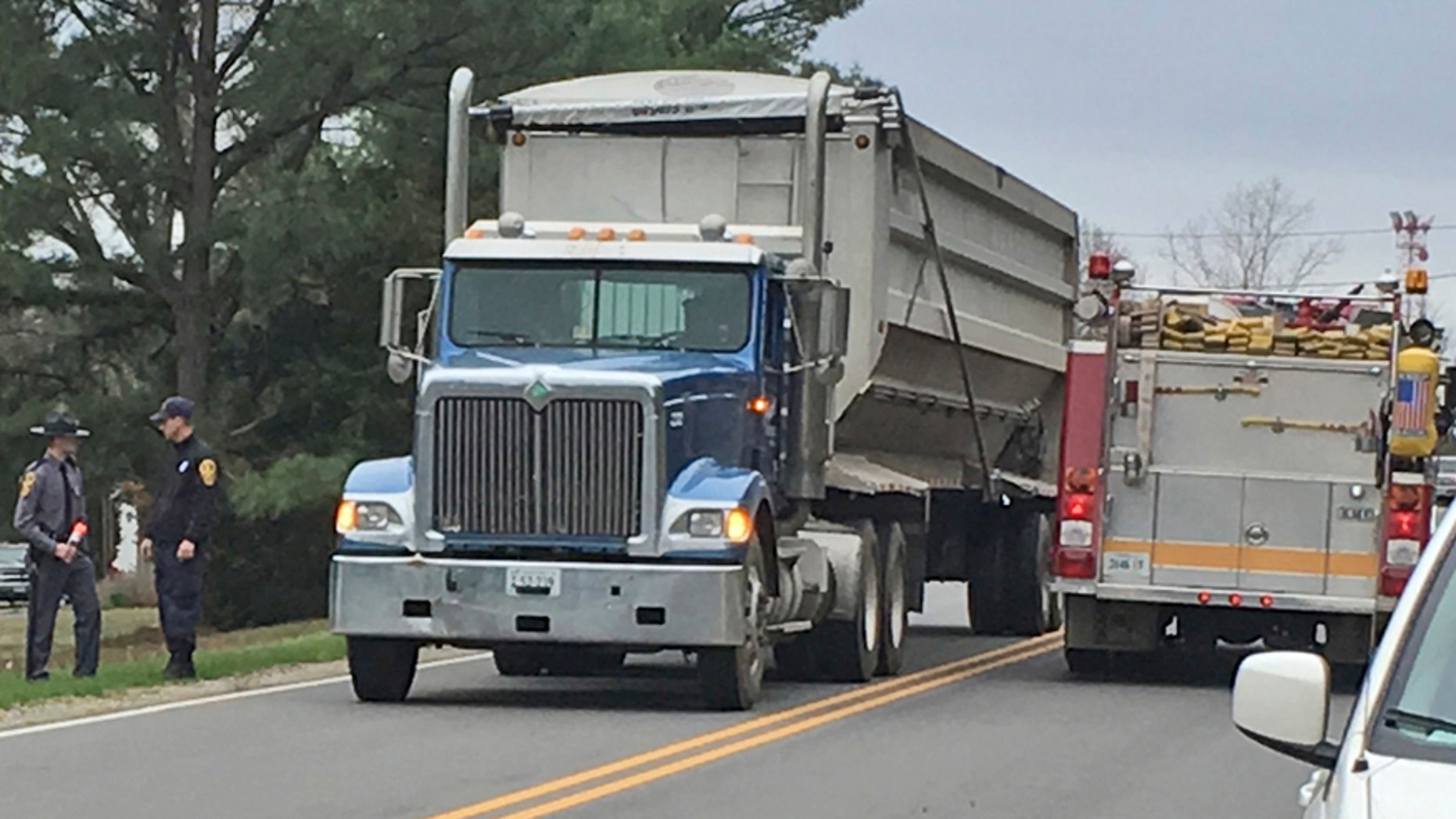 The driver of a tractor-trailer who struck and killed two children who ran into the road to meet their approaching school bus in Virginia on Thursday will not face charges, state police announced, as the school they attended is grieving their loss.
State Police Spokeswoman Corinne Geller said six children were standing at the bus stop on a private road off U.S. Route 15 in Dillwyn when two of them saw their bus approaching and ran across the northbound lanes.
Geller said the tractor-trailer was traveling northbound at the time, carrying 75,000 pounds of mulch. The driver was coming down a hill and tried to stop, but struck the children, identified as Tori Perez, 5, and Jaiden Bartee, 6, Geller added.
TEXAS CHURCH BUS CRASH: RELIEF FUND SET UP FOR VICTIMS
Police said no charges will be brought against the truck driver. An investigation by the state's Motor Carrier Safety Unit found that the truck had equipment violations but those didn't affect its ability to avoid the accident, The Roanoke Times-Dispatch reported.
Relatives of the two killed said they were both cousins who lived next door to each other on a private gravel road. Tori was a "joyful little child" who liked to watch Spongebob Squarepants and the film "Frozen," her great-aunt, Barbara Rose, told the newspaper.
Rose said their stop required that they cross U.S. 15 to get onto the bus, but it had not been a problem until now.
Cecil C. Snead II, superintendent of Buckingham County Public Schools, said the bus route and stop were within state regulations and that 20 students, some as young as kindergarteners, were on board when it struck the two children.
Counselors were being deployed to all of the district's schools to help students and staff cope with the loss.
"We're in a small community, and this has touched us very, very deeply," Snead told The Roanoake Times-Dispatch.
TEXAS CHURCH BUS CRASH: CALLERS REPORTED SWERVING PICKUP BEFORE COLLISION, POLICE SAY
At the time of the accident, the school bus had its yellow lights flashing but hadn't come to a complete stop when the children ran across the road, Geller said. She said the school bus driver motioned to the children to try to get them to go back to the side of the road.
Sabrina Green, Perez's mother, told The Richmond-Times Dispatch that she ran to the scene after hearing the crash. Green said Perez was lying on the side of the road and Bartee was under the truck.
The Associated Press contributed to this report.