Vietnam veteran robbed at gunpoint in front of Detroit home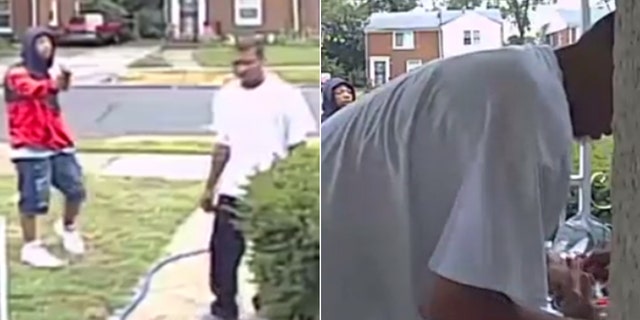 Detroit cops on Monday were hunting a pair of suspects seen on surveillance video robbing a Vietnam veteran in broad daylight as the man sat on the porch outside his home.
Ella Smith, the girlfriend of 68-year-old Kendrick Holloway, told FOX2 Detroit the incident happened Friday after Holloway came home from a medical appointment at a local Veterans Affairs facility.
"I hope whoever did this, I hope they get caught and punished for what they did," she said.
Smith says Holloway had his eyes dilated and couldn't see well when the two men approached his home and demanded his belongings.
"They got his bracelet, four rings, his watch, his chain, and his cell phone," Smith told FOX2 Detroit.
Surveillance video captured from a doorbell camera shows one of the men pulling out a gun and pointing it at Holloway, who is reported to have been "shaken up" after the robbery.
Smith described her street as one where neighbors typically keep watch.
But now, she added, "you don't feel safe no more."