Video of Racial Tirade Against Postal Worker Only Part of Story, Police and USPS Say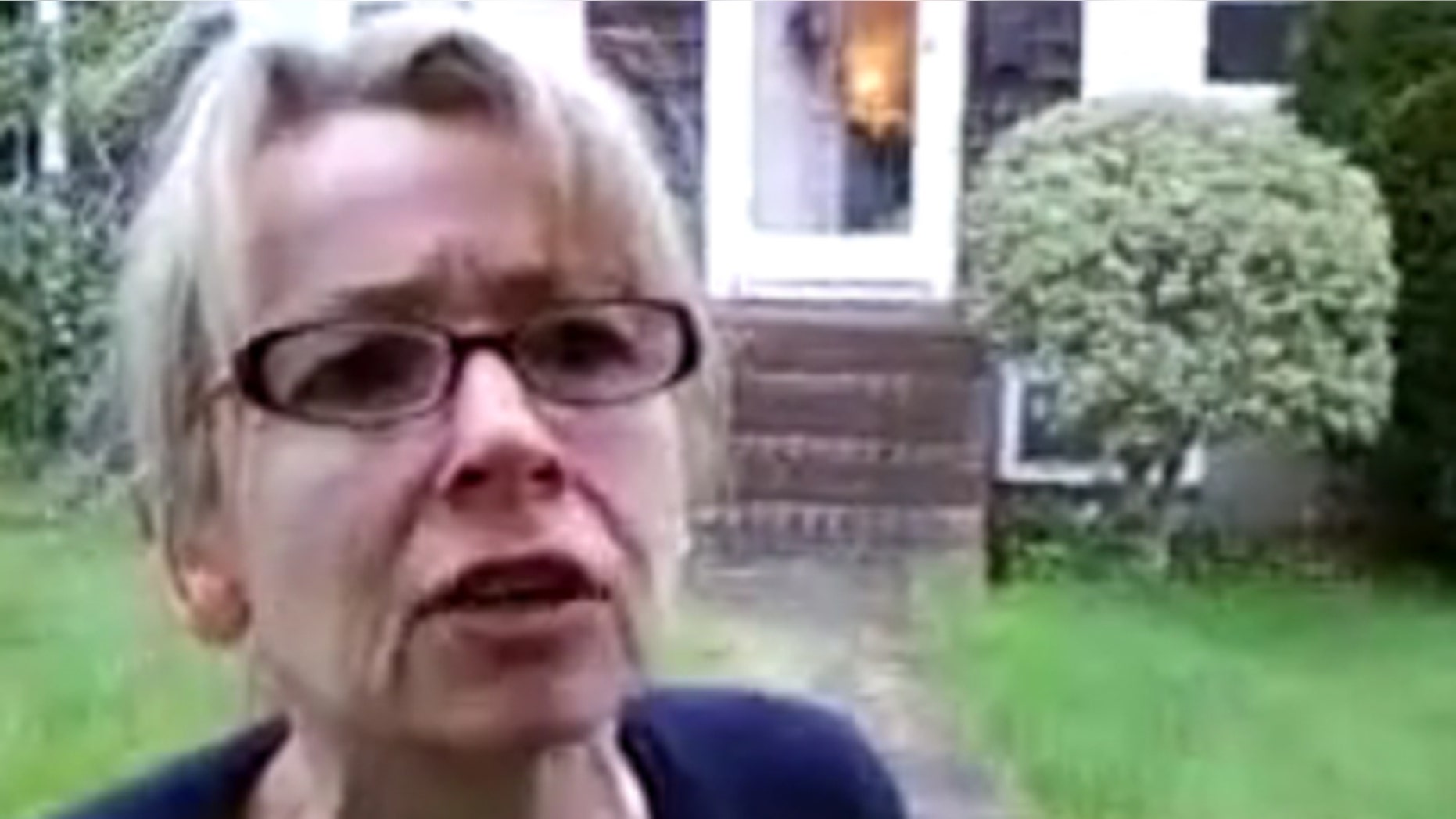 A video showing a Massachusetts woman assailing a mail carrier and calling him the N-word last year has gone viral -- and as it unravels, the story behind the video is attracting even more attention.
In the video, shot in October 2009, 60-year-old Erika Winchester of Hingham, Mass. is shown cursing at 47-year-old mail carrier Hugson Jean of Roslindale, Mass, making racist remarks and at one point apparently hitting him after he refuses to give her back the piece of paper on which she signed for a certified piece of mail.
Almost exactly a year later, Jean posted the video on YouTube saying he'd been fired for the incident and expressing outrage that the postal service never investigated it and the woman was never charged.
But while the video and claims that accompanied it have triggered an outpouring of anger toward Winchester and the postal service, the USPS and the Hingham Police Department say the story is not what it seems.
"When the officers went to the neighborhood and spoke to the letter carrier, he stated that he had been assaulted and that the female directed some racial slurs against him and that he had a video of it," Lt. Michael Peraino, public information office for Hingham Police Department told FoxNews.com. "So the officers talked to the woman, Erika Winchester, and she admitted that she called him some racial slurs, but denied hitting him."
The video shows Winchester calling Jean the N-word and telling him "the white people" were going to kill him for not doing what she needed him to do and at one point apparently slapping him.
(Click here to see Part I and Part II of the video.)
Despite the partial admission and the evidence, Peraino says, Jean told police he didn't want to press charges.
After seeing the video, police charged her anyway with an assault and battery hate crime, but at her hearing on Nov. 24, 2009, Peraino says Jean's attorney said Jean still did not want to press charges and that Jean would not testify in the case.
The court decided instead to hold the case.
"If Mrs. Winchester stayed out of trouble for that year the case would be disposed of," Peraino said. "So on Nov. 24, 2010, which is two weeks away, the case will be disposed of as we haven't had any issues with Mrs. Winchester since then."
But Peraino said he wasn't surprised the Jean didn't want to press charges against Winchester.
The woman known around town for her outbursts reportedly was arrested in August 2005 after drunkenly crashing her Volvo into a street sign and subsequently trying to hit one of the paramedics that was treating her.
She was arrested again in January 2007 after telling cast members at a community theater rehearsal they would "get it with a machine gun," then telling the cop that arrested her for trespassing that she would "chop off" his genitals, TheSmokingGun.com reported.
Peraino said he couldn't "go into any health issues" but did say Winchester was well-known around town for her outbursts and "has some issues," which likely triggered sympathy from Jean.
"He knows her, and I think that's why he didn't want to press charges. I think he was showing some compassion for her," he said.
Jean told the Hingham Journal that he was never notified about the hearing and that, while he did not want Winchester arrested, he did want her prosecuted.
He also blamed his firing on the Postal Service not wanting "to get involved in this assault," saying it did no investigation and that his supervisors "laughed it off" when he showed them his cell phone video.
Peraino says it was a postal supervisor that alerted him to the incident and that the postal service didn't investigate because the police already were.
"We talked with them and they were fine with the way we were handling it," he said.
USPS spokeswoman Christine Dugas also couldn't explain the timing of the video or the post that accompanied it.
For starters, the video was posted only a month ago, but Dugas says Jean stopped working for the company a year ago.
And she says Jean was hired as a temporary employee.
"Transitional employees are hired with the knowledge that it's not going to be a permanent position," Dugas said.
But even temporary employees usually stay on for about a year, while Jean was only there from February to November 2009.
Dugas said for legal reasons she couldn't disclose why Jean only lasted nine months, other than to say, "Ask him if he would be willing to give you his disciplinary records."
One thing she could confirm: "Let me assure you that the employee's job status has nothing whatsoever to do with the video."
Jean said he came out with the video now because he got tired of waiting for a resolution to his termination case, which he says is currently under appeal.
He told the Hingham Journal he hadn't found a new job since his termination but does not want any harm to come to Winchester. The paper reported that he would not disclose her identity at the time of the interview in an effort to protect her.
Winchester told the Journal that Jean was as a nice man but she, too did not think the incident and his job loss were related.
"I am sorry for him and his job – but that has nothing to do with me," she told the paper. "He dropped the charges against me. I did not have any charges against him."