Video: Bear bounces off Washington hardware store window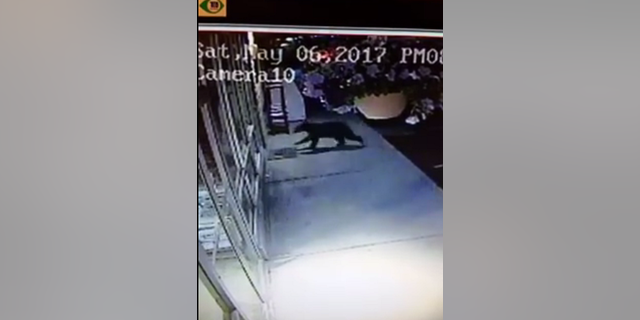 A hardware store in Washington shared a surveillance video of a black bear trying -- and failing -- to break into the shop's front window last week.
The owner of Coulee Hardware in Grand Coulee posted video of the failed break-in to the store's Facebook page, according to UPI.
LION TERRIFIED BY BURSTING BUBBLE IN VIRAL UK VIDEO
The video captured the bear running into the store's front window on May 6 before ricocheting off the glass.
VIDEO: CALIFORNIA DOG BRAVELY CONFRONTS A BLACK BEAR
"When you come to shop and we are already closed," the Facebook post said.
The owner inspected the store's surveillance video after a customer informed him that he had witnessed a bear roaming in the parking lot and it climbing a fence next to the store, according to KHQ.