Video appears to show homeless man using drugs on BART train in San Francisco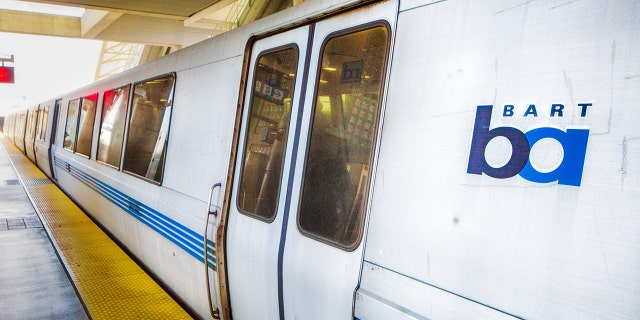 A video of a homeless man apparently using drugs on a BART train in San Francisco last month has become another footnote in the city's struggles with quality-of-life issues.
Local news anchor Reggie Aqui posted footage of the man smoking an illegal substance on the BART train right before Powell Street station.
"@SFBART Well, this was a first for me. He did this right before he got off at Powell station," Aqui tweeted. "Went to BART booth but no attendant. Saw attendant at MUNI but guy was gone by then. Sigh."
The video underscores a dangerous trend occurring in the city.
In April, commuter Shannon Gafford filmed dozens of drug users slumped over and others shooting up at the Civic Center BART and Muni stations.
The video also appeared to show a group of unconscious men and women – and vomit – on both sides of the hallway.
Gafford posted another video to his YouTube channel Wednesday appearing to show two more people doing drugs in the same hallway.
The best action passengers can take when they see such behavior is to notify BART police by using the BART app on their smartphones, the transit agency told KGO-TV.
The app is monitored 24 hours a day and police will board the train when notified, agency spokesman Chris Filippi said.