Teacher says she thought student's Ash Wednesday cross was 'dirt' and apologizes for making him wash it off
A Utah teacher who forced her student to wash off the Ash Wednesday cross last week said she thought the Catholic marking was "dirt on his forehead" and claimed she didn't know it was a religious symbol.
Moana Patterson, a fourth-grade teacher at Valley View Elementary in Bountiful, apologized Monday for the incident last week, and explained why she had her student, 9-year-old William McLeod, wipe the ashes off his forehead, FOX13 reported. Patterson was placed on administrative leave as Davis School District officials investigate the incident.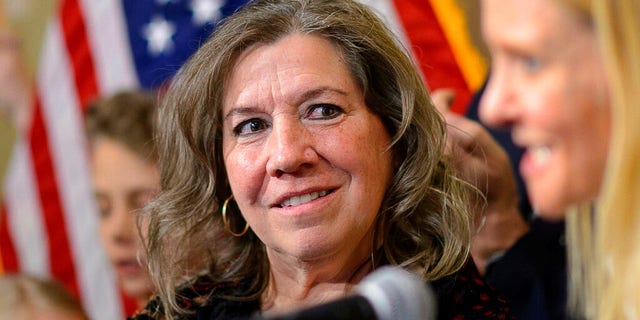 "A student came into my classroom with what appeared to be dirt on his forehead," Patterson said in a 49-second prepared statement at the Utah state capitol in Salt Lake City. "I gave him a wet wipe to clean it off. I had no idea it was a religious symbol."
She added: "When I learned it was a sacred symbol for Ash Wednesday, I immediately apologized to the boy and his family."
UTAH STUDENT 'FEELS BAD' FOR TEACHER WHO MADE HIM TAKE OFF ASH WEDNESDAY CROSS
William told Fox News' Martha MacCallum on Thursday that he attempted to explain to his teacher why he had ashes on his forehead before being forced to wipe it off — contradicting Patterson's statement.
"I told her what it was and she said, 'That's not appropriate in this school, go wipe it off,' and she pulled me to the corner and she gave me a disinfectant wipe and made me wipe it off," William said, adding he tried to explain the religious symbol at least two more times.
Patterson, however, reportedly insisted the ashes had to go.
"She told me two times to wipe it off in front of my friends in the corner and I wiped it off and she said, 'More,' until it was like gone," William told Fox News. "When I went in the office I was crying, because I felt like I was in trouble."
William's grandmother, Karen Fisher, told Fox News that she was "plenty angry" when she received a call from the principal, who described what happened as a "situation." William said he accepted his teacher's apology because he felt bad.
GIANT UNDERWATER JESUS DRAWS HUNDREDS TO FROZEN LAKE MICHIGAN
On Monday, Patterson said the incident with William was a "total misunderstanding" and urged the community to move forward "and build understanding together."
"My entire life has been centered around respecting diversity. I would never, ever intentionally disrespect any religion or any sacred symbol," Patterson said.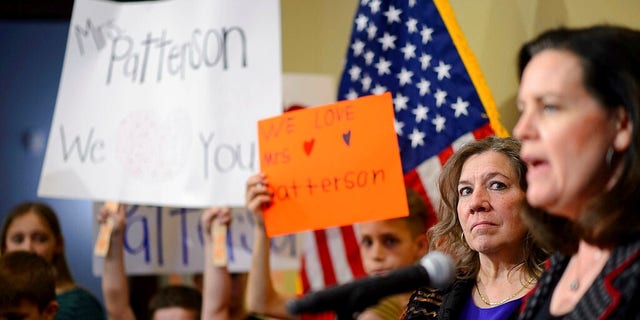 The McLeod family did not attend Monday's news conference, but William's father, Gary McLeod, told FOX13 he was disappointed by Patterson's statement. He added he wasn't sure how the school district should resolve the issue.
NEW YORK SENATOR WHO BACKED ABORTION LAW DISINVITED FROM CATHOLIC GROUP'S ST. PATRICK'S PARADE
Fisher also told The Associated Press that she wasn't quite ready to accept the teacher's apology, but said she doesn't want Patterson to lose her job.
"It's kind of hard to swallow, a little, for me," she said. "There needs to be training for all religions, all beliefs."
CLICK HERE TO GET THE FOX NEWS APP
Patterson has received support from some parents and students, who demanded a "swift resolution" and the fourth-grade teacher to be reinstated.