Utah nurse said she had to get emotions in line after 'traumatic experience'
The Utah nurse who was handcuffed for refusing to take blood from an unconscious patient said she did not release the police body camera video at first because she was unaware of how traumatic it was.
Alex Wubbels, a nurse at the University of Utah Hospital, was arrested on July 26 by Detective Jeff Payne of the Salt Lake City Police Department. The incident was caught on police body cam footage, however Wubbels didn't release to the public until more than a month later.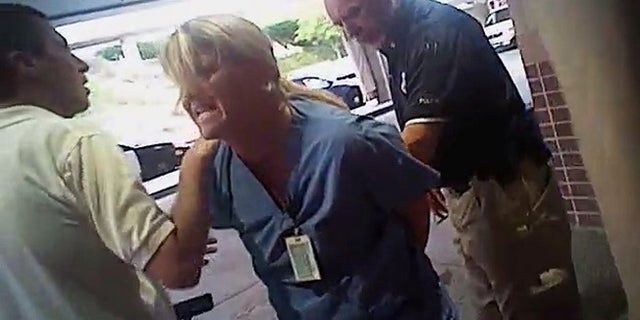 "It took me a while to really understand that I was in a traumatic experience and I needed that time to sort of give my emotions a chance to rest if you will, so that I could come out and be pragmatic and be effective in my communication,'' Wubbels told the Today Show on Monday.
In the video, Payne demanded that Wubbels take a blood sample from William Gray, a reserve officer in Rigby, Idaho, who was burned after being involved in a head-on crash with a pickup truck driver who was fleeing police and was unconscious. The driver died in the incident.
Wubbels told Payne that she would need to see a warrant, citing a 2016 U.S. Supreme Court ruling. After talking to her supervisor, Payne appeared to have heard enough before he was seen placing Wubbels under arrest and physically shoving her out the door as she screamed.
2ND UTAH POLICE OFFICER PUT ON ADMINISTRATIVE DUTY OVER NURSE ARREST
Wubbels told the Today Show that she "had no idea" why Payne became so unsettled after she refused to take the blood sample.
"I personally didn't think there was any sense of urgency. I would have liked for a chance for him to sort of talk with one of his superiors prior to doing what he did to me. I don't know what his problem was, if you will," Wubbels said.
The video, which Wubbels released on Aug. 28, showed her yelling, "Help! Stop! I did nothing wrong!" while being handcuffed.
The nurse was then left in a hot police car for 20 minutes before realizing that blood had already been drawn as part of treatment, her lawyer, Karra Porter, said. Wubbels was released without being charged.
Payne wrote in a police report that he grabbed Wubbels and took her outside to avoid causing a "scene" in the emergency room. He said his boss told him to arrest Wubbels if she kept interfering.
PROTESTERS CALL FOR FIRING SALT LAKE CITY DETECTIVE SEEN IN VIDEO ARRESTING NURSE
Payne and another cop were both placed on paid administrative leave. Salt Lake City's mayor and police chief both apologized to Wubbels on Friday. Prosecutors on Friday announced that a criminal investigation was ongoing.
When Wubbels was asked if she felt the punishment was acceptable, she replied, "I can't say that. I'm not here to police the police. The police need to do that if they're going to regain any kind of trust by me or the public."
The video sparked outrage and prompted a protest outside the Salt Lake City Police Department on Saturday. Nearly 100 protesters called for Payne to be fired.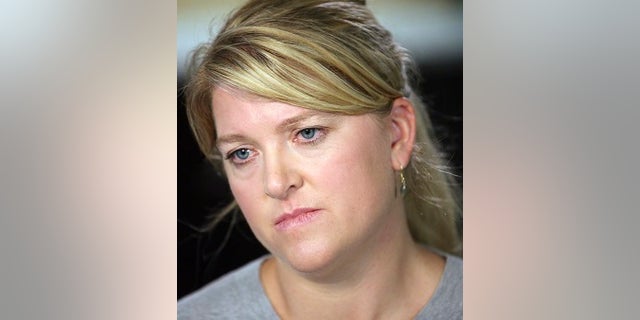 Wubbels said she hoped her public experience would "open up dialogue" between police and nurses.
"I feel a sense of urgency for this conversation,'' Wubbels said. "We need to make this better. This can't be happening, it should've never happened, and if I have anything to say about it, it won't ever happen again."
Wubbels said she was "overwhelmed" by the public's support.
"I think this resonates with people all over, and that's a really unfortunate problem that we have to fix,'' Wubbels said."I strongly believe that with effective communication and better dialogue between our two agencies that we can potentially make this better."
Wubbels has not taken legal action yet but said she has not ruled it out.
The Associated Press contributed to this report.