USS Constitution pays tribute to Vietnam War veterans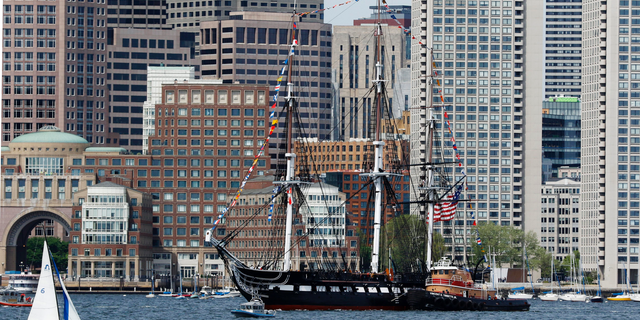 NEWYou can now listen to Fox News articles!
BOSTON – The USS Constitution has paid homage to Vietnam War veterans with a 21-gun salute in Boston.
The world's oldest commissioned warship still afloat left its berth at the Charlestown Navy Yard on Friday and was guided across Boston Harbor by tugs to Fort Independence. It directed the salute toward the South Boston Vietnam Memorial.
The Concord Battery and 101st Field Artillery from the Massachusetts National Guard returned the salute.
The trip was made in honor of Vietnam veterans and to mark the 50th anniversary of U.S. involvement in the Vietnam War.
Nearly 500 Vietnam War veterans were on board.
The Constitution was launched in 1797 and earned its nickname "Old Ironsides" during the War of 1812. Its current crew members are all active duty sailors.