USS Constellation headed for Texas scrapyard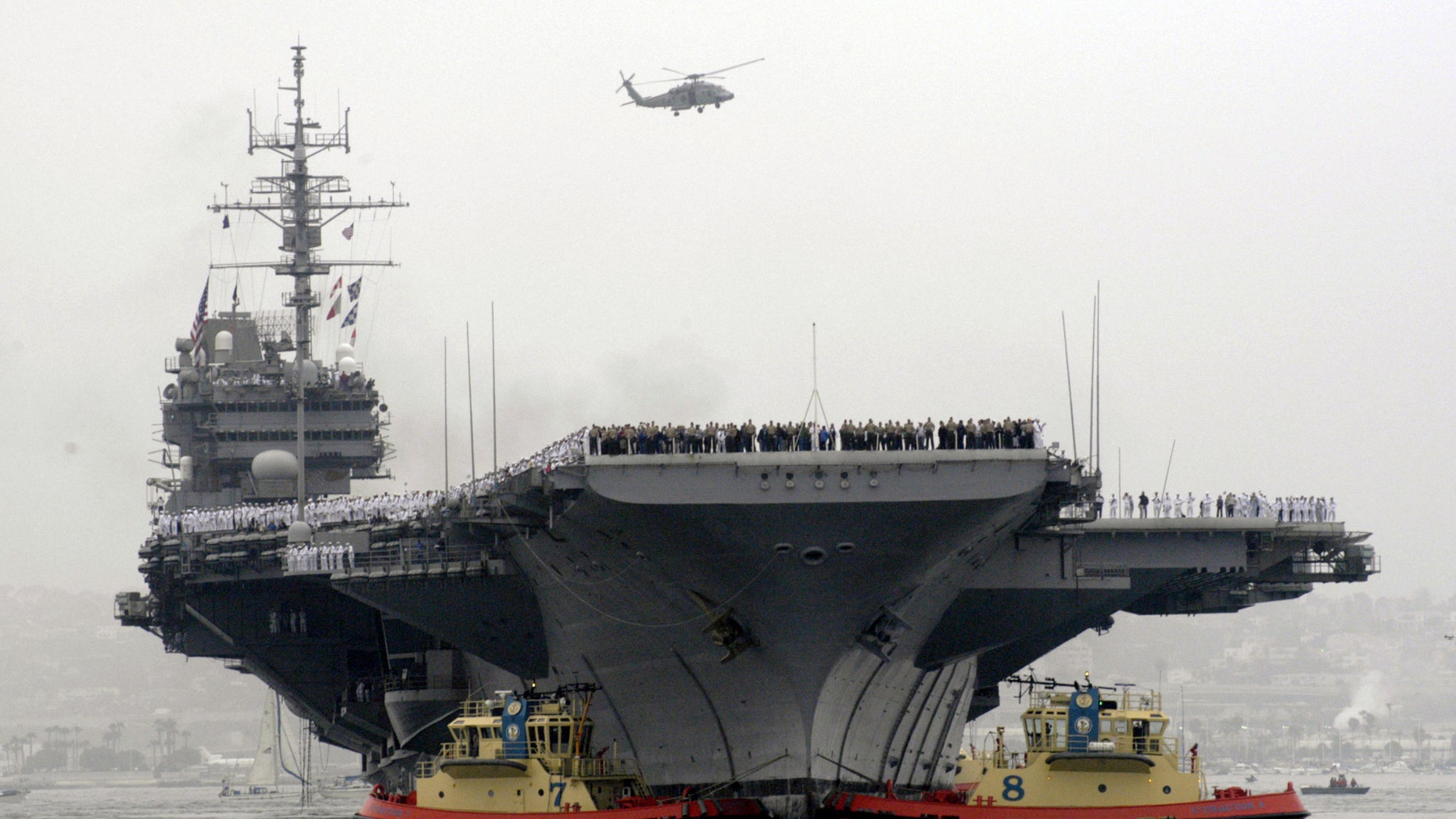 A third U.S. Navy aircraft carrier is headed to Brownsville, Texas for dismantling.
The Navy announced Friday that a $3 million contract has been awarded to International Shipbreaking Limited for the towing, dismantling and recycling of the USS Constellation, a ship first used in the Vietnam War, and last deployed during Operation Iraqi Freedom.
The ship, nicknamed "Connie" by its crew, is part of the Navy's five-year scrapping plan that also sent the USS Forrestal and the USS Saratoga to Brownsville for dismantling.
"The Navy continues to own the ship during the dismantling process," the Naval Sea Systems Command Office said in a news release.
"The contractor takes ownership of the scrap metal as it's produced and sells the scrap to offset its costs of operations," the release said.
Officials say the Constellation's final journey from Naval Base Kitsap, Washington, to Brownsville will begin in the coming months.
The Constellation was built at New York Naval Shipyard in Brooklyn, New York, and is the last aircraft carrier to be built outside of Newport News Shipbuilding and Drydock Company, according to the Navy's release.
The ship was commissioned in 1961, and is named for the ring of 13 stars that formed a "new constellation" on the United States flag, according to the Navy.
In 1990 the ship underwent an $800 million overhaul that took three years to complete, but was expected to add 15 years of operational life. It was stricken from service in 2003.