USGS investigating whether underground wastewater disposal triggered Oklahoma earthquake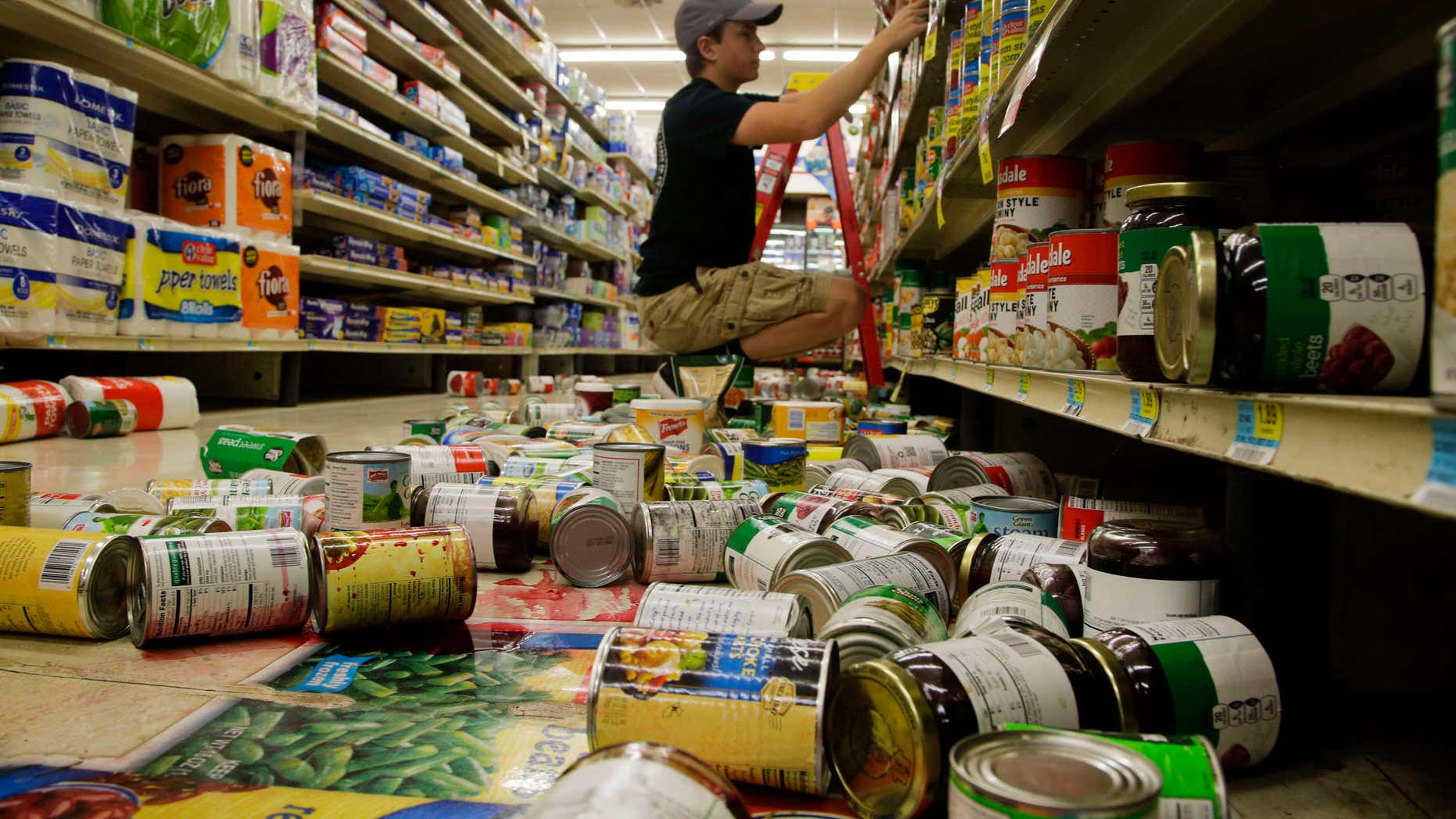 The U.S. Geological Survey is examining whether the 5.6-magnitude earthquake that shook Oklahoma on Saturday and tied for the strongest temblor ever recorded in the state was triggered by the underground disposal of wastewater from oil and gas production.
The quake, which damaged some buildings but didn't cause serious injuries, spurred Oklahoma regulators within hours to demand that operators of 37 disposal wells in a 500-square-mile area shut down. It took place around 7:02 a.m. Saturday near Pawnee, Okla., a town of about 2,200 people roughly 55 miles northwest of Tulsa, and was felt widely throughout the middle of the country, as far as Kansas City and Houston.
"Without studying the specifics of the wastewater injection and oil and gas production in this area, the USGS cannot currently conclude whether or not this particular earthquake was caused by industrial-related, human activities," the USGS said in a statement. "However, we do know that many earthquakes in Oklahoma have been triggered by wastewater fluid injection."
Saturday's quake occurred on a fault that experts hadn't previously known about, roughly perpendicular to a larger known fault system, Daniel McNamara, a research geophysicist at the USGS Geologic Hazards Science Center in Golden, Colo., said in an email. He was set to travel to Oklahoma Tuesday to help state officials on wastewater-injection issues, he added.
Oklahoma Gov. Mary Fallin, who declared a state of emergency for Pawnee County following the earthquake, said in a statement that information on the event would be reviewed by a state council on seismic activity "as we continue to move forward to make our state safe."
When energy producers extract oil and gas from wells, thousands of barrels of salty water laced with heavy metals come up along with the fuel. The water often is injected back underground under high pressure into special disposal wells.
But government and academic researchers have found that the practice may help trigger movement along geologic fault lines. The oil-and-gas industry has acknowledged the validity of the studies and cooperated with regulators, but has said that more research is needed to link specific wells to specific incidents.
Saturday's well shutdowns were a direct response to the earthquake and seek to minimize further seismic activity around the fault line, said Matt Skinner, spokesman for the Oklahoma Corporation Commission.
The commission focused on wells that dispose wastewater into a rock formation deep underground called the Arbuckle. Seismologists are in broad agreement that the Arbuckle formation is linked to earthquakes in Oklahoma, Mr. Skinner said