US wildfire costs hit record $2.3 billion; season isn't over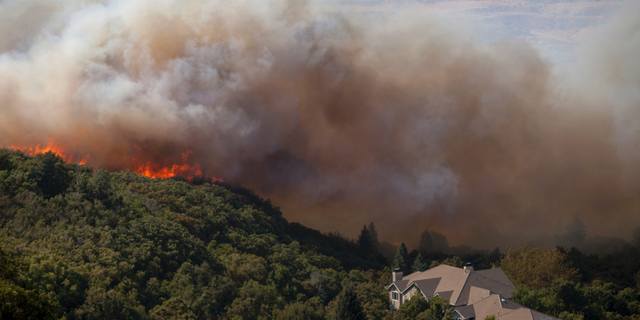 DENVER – The U.S. government says it has already spent a record $2.3 billion fighting wildfires this year, and 64 major fires are still burning in 10 states.
The Forest Service, the nation's primary firefighting agency, said Thursday it has spent more than $2 billion, and the Interior Department says it has spent $345 million.
The previous record for combined federal firefighting costs was $2.1 billion in 2015.
Hot, dry weather across the Western U.S. has led to one of the worst fire seasons in a decade, and some climate scientists say global warming is partly to blame.
So far this year, U.S. fires have blackened more than 13,000 square miles (34,000 square kilometers). That's the fourth-highest in a decade, and big fires could burn for several more weeks.